New volunteering initiative aiming to reduce DNAs rates in cancer services
11th July 2023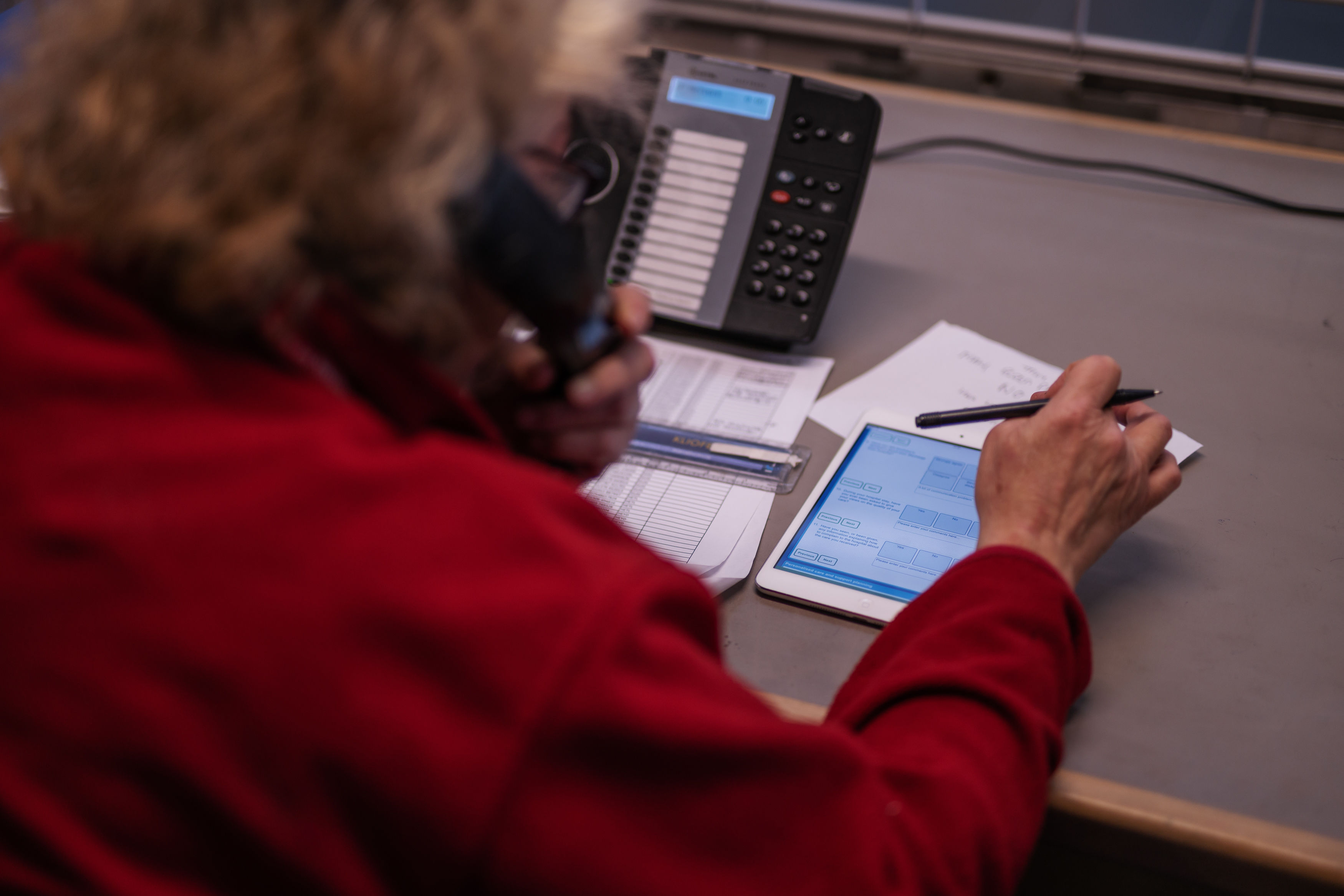 The new initiative, which goes live in July, sees volunteers at Aneurin Bevan hospital engage with patients prior to their endoscopy or colonoscopy diagnostic procedures, ensuring they are well prepared and have all they need to be able to attend their appointments on the day.

Volunteers will give patients on urgent suspected cancer pathways (two week wait pathways in England) a call one or two days before their diagnostic appointment to help alleviate concerns or worries, check that preparation guidance has been understood and address barriers that might stop them from attending the appointment. The organisation hopes that this support will improve patients' experience, reduce Do Not Attend Rates and limit avoidable procedure cancellations.
Maeve Hully, Director of Volunteering at Helpforce, said: "We are delighted to work with Aneurin Bevan Hospital on this project as part of our Waiting Well Programme – which aims to help patients wait well through volunteer innovations.
"It has been a privilege for us to be able to work with the endoscopy team, cancer services manager, lead cancer nurse and the volunteering team to explore challenges in cancer services and to co-design a volunteer-based solution.
"We know that the DNA (Did not Attend) rate within gastroenterology services is around 8 per cent, and around 250 procedures do not go ahead yearly because of patients not attending (data between Dec 21 – Oct 22). Once the service goes live, volunteers could be calling up to 320 patients per month avoiding at least 25 DNA cases, making diagnosis faster for those patients and potentially saving the organisation between £152,400 – £450,000 per year*.
"With at least 134,000 patients in Wales** entering the single cancer pathway who are newly suspected of having cancer (June 2019 to April 2020) and over two million patients on two-week wait referral pathways in England, there is huge potential to spread this role to other organisations experiencing similar challenges with DNAs and avoidable procedure cancellations. What's more, stopping these events can give patients earlier diagnosis of conditions such as cancer or peace of mind with an all-clear outcome."
Gemma Wham, Enhanced Psychological Support Project Manager at Aneurin Bevan Hospital, said: "We are honoured to work with Helpforce to introduce volunteering opportunities within Aneurin Bevan University Health Board to ultimately enhance support for people affected by cancer. We know that procedures are anxiety provoking which can lead to DNAs , therefore the telephone befriending role aims to reduce these feelings and be proactive with combating barriers such as transport issues at the earliest opportunity'.
Maeve added: "We aim to evaluate the service by the end of this year, which we hope will provide impactful data that shows the difference that this service makes to patients and staff at the organisation. We will of course share the data widely so organisations who wish to run a similar service can have the evidence to build their case."
If your health and care organisation would like to learn more about this volunteering role for your cancer services, please get in touch with Melissa Griffith, Helpforce Programme Manager, at mg@helpforce.community.
*This figure is estimated based on the cost of a private colonoscopy procedure, which could cost up to £1,499 (source: https://www.vista-health.co.uk/services/colonoscopy) and the NHS England's 2021 Tariffs: https://www.england.nhs.uk/wp-content/uploads/2021/02/20-21NT_Annex_A_National_tariff_workbook.xlsx