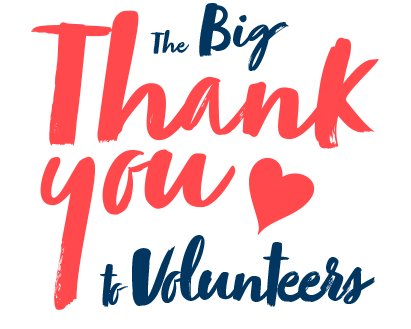 We are thrilled to announce that 12 lucky winners will receive goody bags full of gifts donated by our generous sponsors
"In recognition of the incredible volunteers who have given, and continue to give, so much to help healthcare workers, patients and those in need within the community, we're supporting The Big Thank You Awards. We'll be donating colourful Boden gift bundles including an extra special 'Brew For A Hero' from Twistteas."
Boden Clothing
"During these unprecedented times, we felt that this would be a good opportunity to give something back. The NHS/ health sector have and are still doing an amazing job at keeping everyone safe and healthy. We hope that in response to Covid-19 that this will make a difference and have a positive impact to those who commit time to help the NHS/health sector by taking a small part of Portmeirion home."
Portmeirion
"We wanted to get involved in this project to give something back to the NHS community and show how much their time, courage and support meant to the British people during the last few months. We are great believers in the power of fragrance to enhance mood, trigger memories and create a sense of place by using unique perfumes with distinctive top, heart and base notes that linger on the skin for hours after use."
Noble Isle
"Our staff were unanimous in choosing the NHS to be our company charity this year. We are so happy to have found Helpforce, working with their team we can donate our clothes to hospitals and charities that would otherwise be very hard for us to reach. This is just the start of what we hope will be a long term partnership."
Poetry

Thank you to everyone who sent stories in to 'The Big Thank You to Volunteers' to recognise all the brave volunteers who have given, and still give, so much to help staff, patients and our communities. We'd also like to thank Deloitte for supporting our mission to recognise the people who have made such a difference through 'The Big Thank You'. We can't wait to share the stories on the Helpforce Wall of Fame in November!

Mark Lever, Chief Executive, Helpforce
The categories
Outstanding innovation and responding to Covid19
This category recognises the contributions and achievements of an innovative idea or scheme involving volunteers that have made a significant contribution to the staff and patients in health care over the past 12 months. It also recognises specific volunteering innovations that helped frontline staff cope with the difficult circumstances they were working in during the peak of the crisis. Do you know a volunteer who is a role model, worked against the odds, and shown courage and commitment in their role supporting patients and staff?

Encouraging Inclusion & Diversity
This category celebrates successful approaches to inclusion; projects or schemes that positively promote ethnicity, disability, refugees, the homeless, or carers for example, within their volunteering strategy. We want to see examples of how an inclusive approach has brought benefits to volunteers, staff, patients and the community.

Going the extra mile
You can nominate a volunteer and or clinical staff member in health. This category celebrates a volunteer who has gone above and beyond expectations in their volunteering role during the year, and made a noticeable impact on the experience of staff, patients, or both. It also celebrates a dedicated member of staff within health care who has led and championed volunteers, or has a core responsibility for managing and coordinating volunteering. We'd love to see examples of leaders who have improved the ways volunteers support staff and patients, those who have gone the extra mile to encourage the positive impact volunteers can make.

Teamwork and bringing people together
This category recognises excellent teamwork and combined contribution from volunteers and staff working together. Whether the group worked on an event or project, they have achieved significant success as a collaborative team. It also recognises the importance and value of bringing health care volunteers together with other organisations in hospitals and the wider community. If you know a dynamic team who proves that more hands are better than one, tell us about their outstanding teamwork. The group may have worked on an event or project, and have achieved significant success as a team.

Thank you to our main sponsor for making this possible
Frequently asked Questions
What is the closing date?
Can I send a story about someone who volunteers in the community?
Will there be a charge for this?
Will I have to attend a ceremony?
What is the wall of fame?
How many stories can I send?
How will I know if the story will be featured on the wall of fame?
Will the entries that are featured on the wall of fame be given a prize?
Will you ask permission before you use a photo on the wall of fame, that is sent as part of my nomination?
Is this open to the whole of the UK?
Volunteering is humbling. It brings you back down to earth, and it has definitely taught me the value of patience, something I see from the staff in everything they do. I'm now always encouraging my mates to give a few hours a week to their local hospital too.
Birju Pujara, volunteer at Chelsea & Westminster Hospital Trust