Falls Prevention Programme
The Falls Prevention Programme is part of Helpforce's
Back to Health campaign
- which aims to support one million people get back to health by 2025.
The programme aims to support individuals at risk of falls to improve their balance, mobility and coordination with the help of volunteers. On this page, you will learn what this programme is about and how to adopt and adapt it at your organisation to support your patients and people in the local community.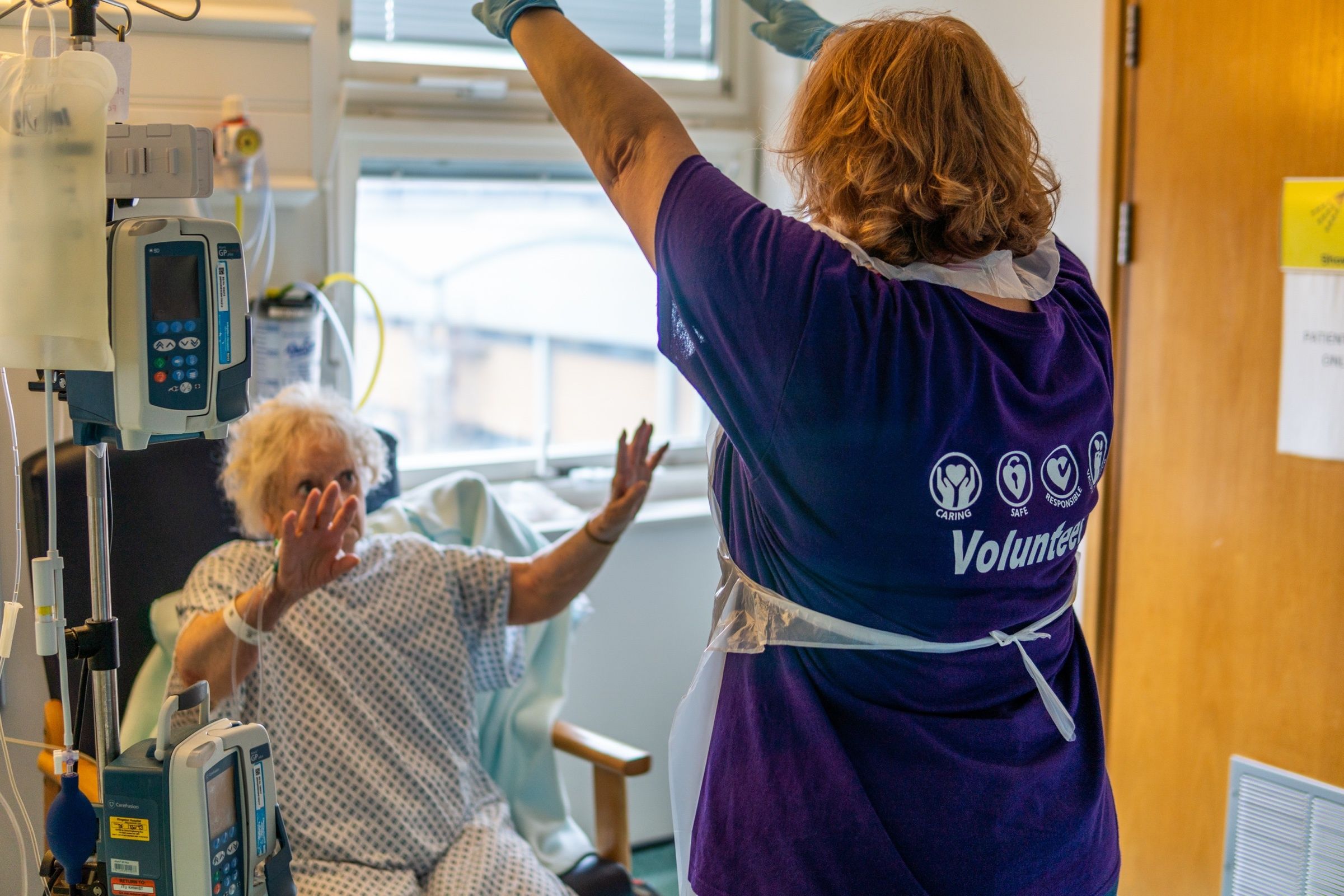 How Falls Prevention makes a difference to patients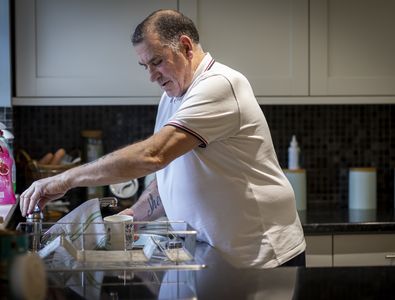 17%
increase in confidence levels amongst patients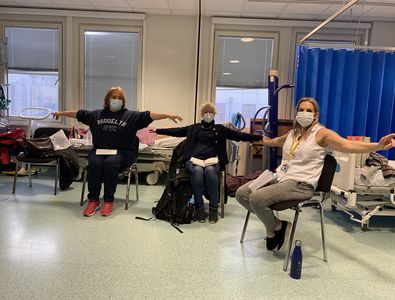 27%
increase in sit-up-and-stand function movements across cohort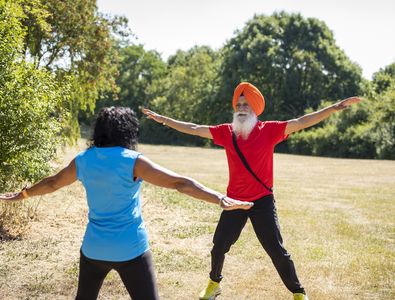 63%
of patients took on additional activities
(Data from Kingston Hospital NHS FT Falls Prevention Volunteer Service 1st cohort impact report, February 2023. A paired samples t-test was used to compare patients' scores before and after participating in the Falls Prevention Programme. The results indicated that the programme led to improved confidence levels in managing falls, t(16) = -3.246, p = .005​)
About the Falls Prevention Programme
The Falls Prevention Programme is designed to encourage patients to complete exercises at home, helping them to improve their strength and balance and reduce the risk of falling, with the close support of volunteers.

The programme has been highly effective in improving the functional fitness and health outcomes of individuals most at risk of falls once discharged home from the hospital.

Falls prevention supports hospital staff by preventing readmission but it also supports patients, enhancing their connections to local community services. Patients and volunteers report a positive impact on their mental health and the programme.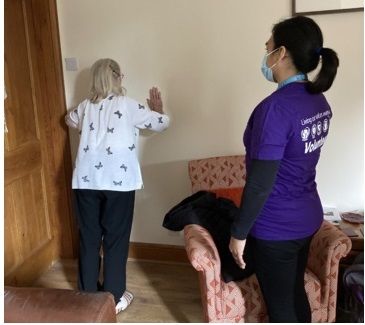 How Falls Prevention works:

Over the course of an 8-week programme, trained volunteers will visit eligible discharged patients in their home once a week, to support them with physiotherapist prescribed exercises.
The exercises are tailored to the individual and targeted to help them stay active, while improving strength, balance, and mobility. In addition to home visits, volunteers provide telephone support once a week for the first four weeks of the programme to motivate, advise and boost engagement.

Watch this video to learn how this programme works for patient Jaqui.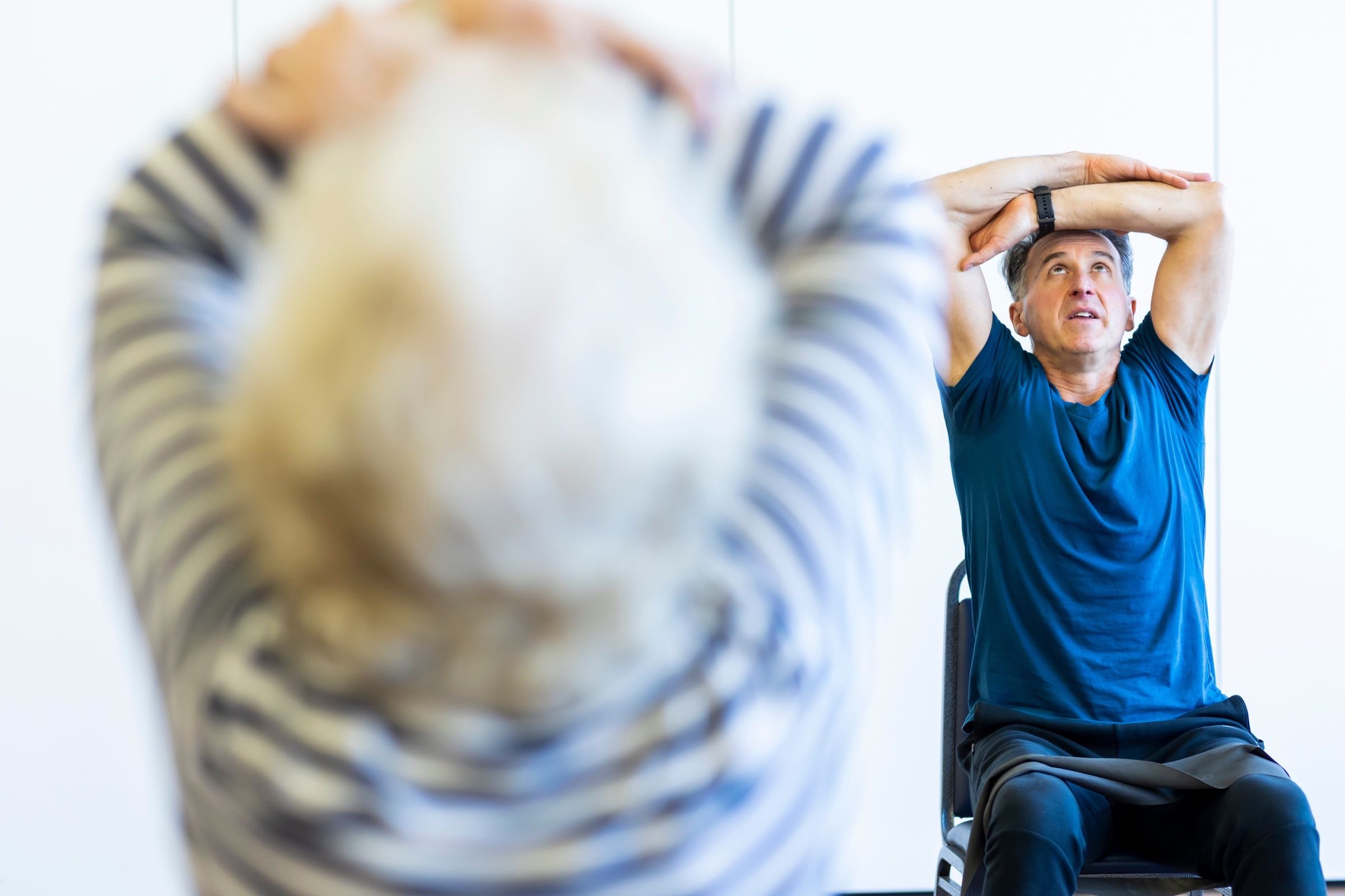 Why Falls Prevention?
The Covid-19 pandemic had a severe impact on vulnerable people including the older people, resulting in deconditioning, falls, and loneliness. Falls cost the NHS around £2.3 billion per year and studies have indicated that a tailored exercise programme can decrease falls by 54%, and physical activity can lower the risk of hip fractures by 50% from falls.

Falls prevention volunteers can prevent falls that would send patients back to hospital and slow their recovery plan. The falls prevention programme helps to reduce hospital re-admissions.

Making a difference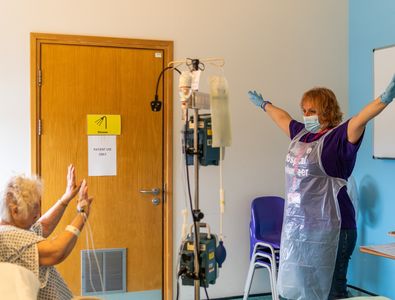 Easing the pressure on the health and care system

Right from the start, the Falls Prevention programme enables volunteers to provide direct support to patients in their local community. This support assists families and clinicians, helping to ease the pressure on other services as well as enhance patients' experience throughout their journey.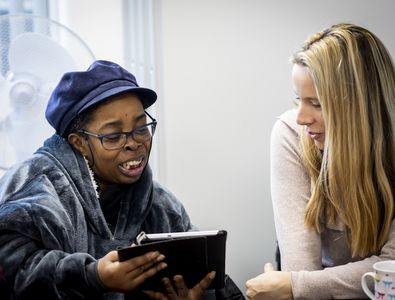 Enhance patients emotional wellbeing at a time where they are feeling anxious and isolated
Reduced mobility can make people feel isolated and anxious. A volunteer visit to help with exercise increases recovery rates and social connectivity. A weekly telephone call with the patient can also help reduce social anxiety and encourage a person to engage with their local community.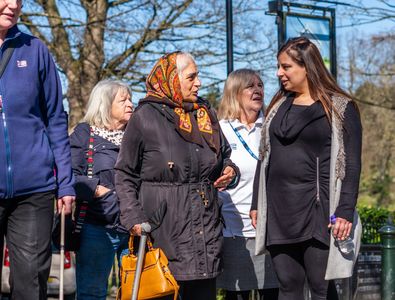 Help restore patients' physical health and independence and prevent deconditioning
A trained volunteer visits a patient's home showing and encouraging the patient to take part in exercise prescribed by care teams that helps recovery and builds self-confidence.

"The exercises were enjoyable and there was a good variety. I liked being able to choose and tailor the programme to suit my needs. It was nice to be able to see the volunteer… it really boosted my mood and confidence."

Richard, aged 83 Falls Prevention participant
Current and future pathways

We are already seeing plans being made for:
GPs to refer patients identified as 'at risk of falling' in to the falls prevention service
Falls prevention referrals to also come from community physiotherapy teams or fracture services