We work with volunteer managers and NHS staff to strengthen their volunteer services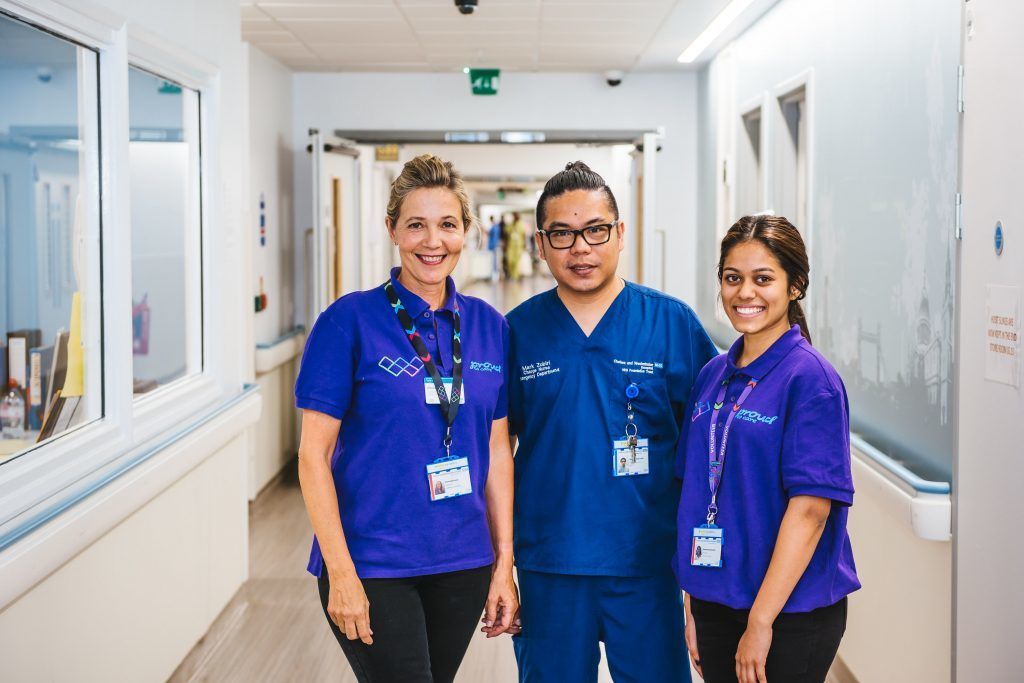 We create and measure innovative roles to spread volunteering throughout our health & care system
We work with volunteer managers, coordinators, hospitals, healthcare workers and volunteers. These are a few of the Trusts we've worked with.

West Suffolk NHS Foundation Trust
At the West Suffolk Foundation Trust, they are creating great new volunteer roles; a discharge waiting area, and a transport companion role. In the discharge waiting area patients are supported to relax and socialise safely with volunteers before being taken home. The transport companion role helps patients on their way home in a taxi, they help settle them when back at home, creating a wraparound provision of care and compassion. These developments prioritise volunteer help for patients who do not have their own family or wider support network, and help to improve the patient discharge processes. Although volunteers never take on the duties of paid staff, they contribute to the delivery of high quality patient care by enabling staff to focus on their roles.
Chelsea & Westminster Hospital NHS Foundation Trust
Staff at Chelsea & Westminster Hospital saved 45 hours over a 3 month period, thanks to volunteers collecting medications from the pharmacy team instead of staff. Meanwhile, their attendance rate at clinics raised to 100% since expanding the on-call 'Bleep Volunteer' service. Before the volunteers, patient attendance was running at 20%. Discover the successes from across the pilot NHS Trusts in our case studies and explore our report on whether volunteering can create better health and care across the UK.
Northumbria Healthcare NHS Foundation Trust
In Northumbria, the hospital linked up with local schools bringing enthusiastic students to their wards; opening doors for the students, who brought their energy and enthusiasm to helping staff and patients. In addition they are creating a new 'therapeutic volunteer role' to assist with patient mobility
Sandwell and West Birmingham Hospitals NHS Trust
Programme managers are working on volunteer transport services and building volunteer support for mobility on the wards, linking with their End PJ Paralysis campaign. Sandwell is due to be the first site to implement Better Impact – a volunteer management system (funded by Helpforce) that will result in better recruitment, engagement and analysis of their volunteers.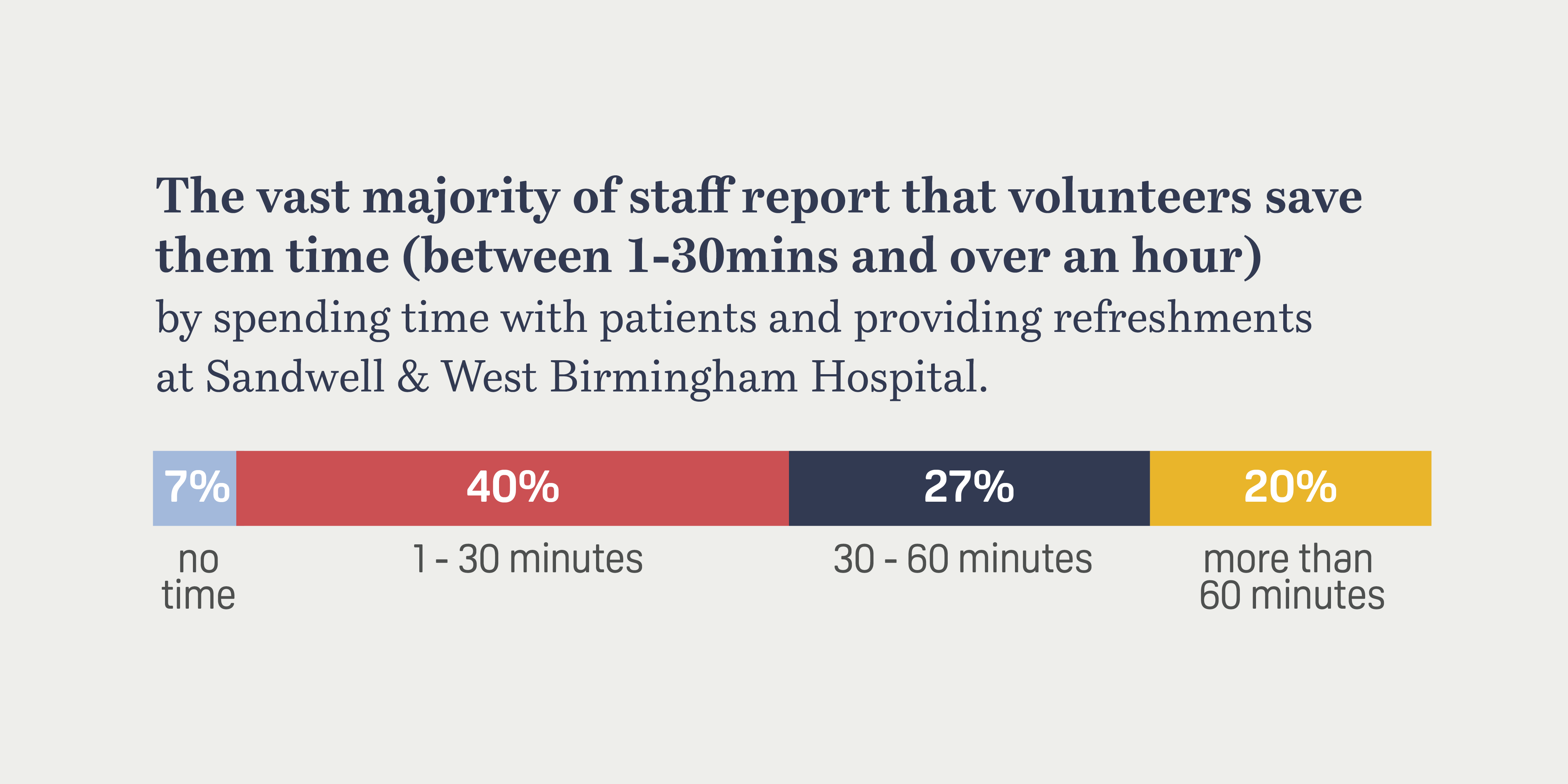 This evidence shows that well-trained volunteers create a better health & care system
We partner with the NHS Trusts to:

Co-design volunteer services with you, your local communities and services
Ensure the volunteers are offered career pathways in health, boosting your workforce
Evaluate your volunteer services through a structured impact measurement process
Find digital solutions to connect volunteering communities with new initiatives
By accelerating the impact and growth of your volunteer services with Helpforce's tools and expertise, you will realise the benefits other NHS Trusts are enjoying.


Volunteers in health are a powerful force
They save time for staff, help patients at a difficult time, and go home feeling good about themselves. Volunteering can be fun, rewarding, and life enhancing.

Birju was inspired to give back to his local hospital
Volunteering at her local hospital inspired Kate to train to be a nurse
Volunteering in his local hospital brings Ron great joy
"Having that extra of hands doing the little things really makes difference. Volunteers are full of enthusiasm and this has a really positive impact on the world."

Ward Manager