Volunteering Innovators Programme
Working with a range of NHS trusts across England, with funding from NHS England and NHS Improvement and Royal Voluntary Service, the programme developed and tested a wide array of volunteering innovations across the patient pathway. The aim was to produce evidence of the impact that the innovations made on people and services, and a set of volunteering service guides to help other NHS Trusts adopt and benefit from these innovations.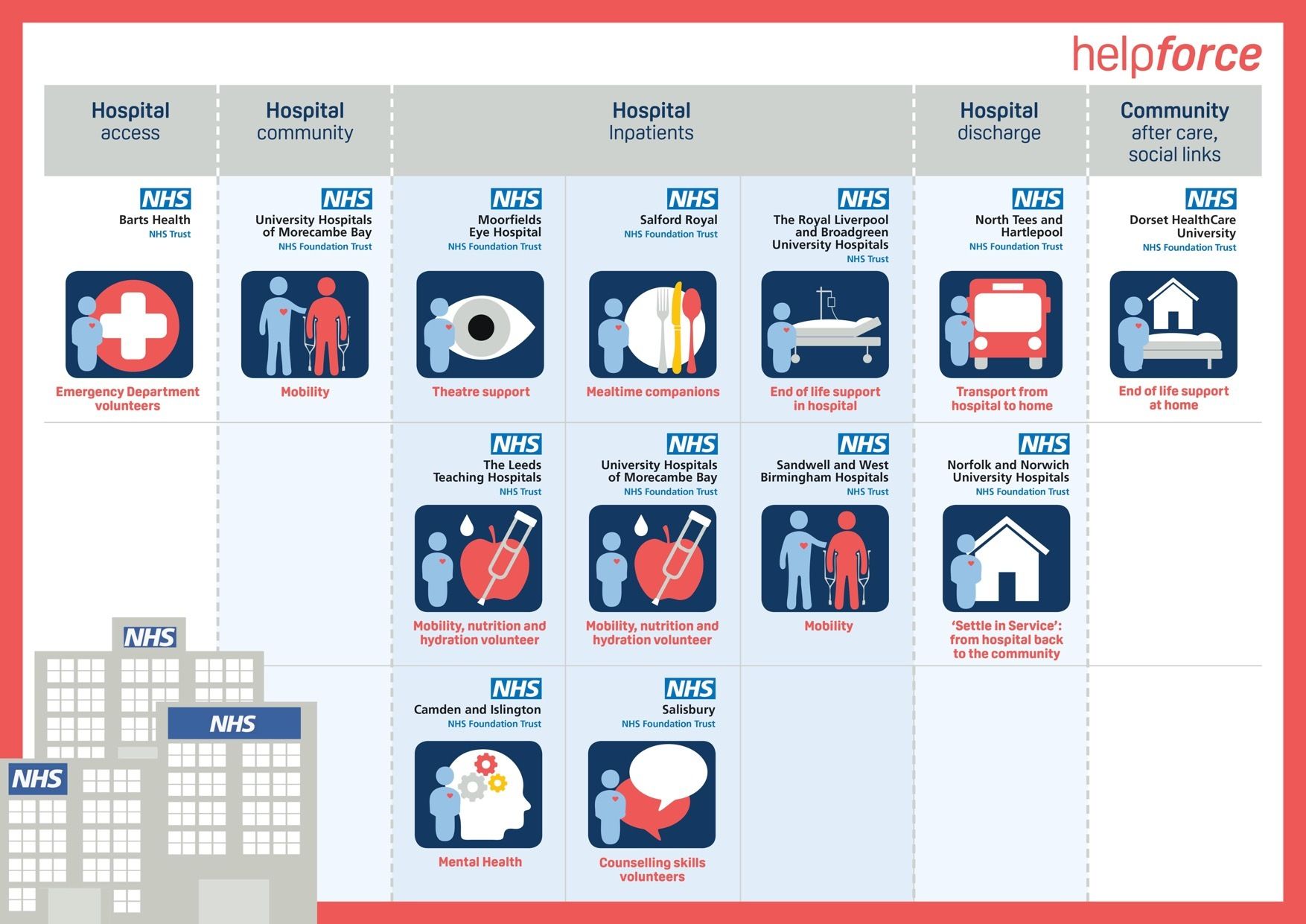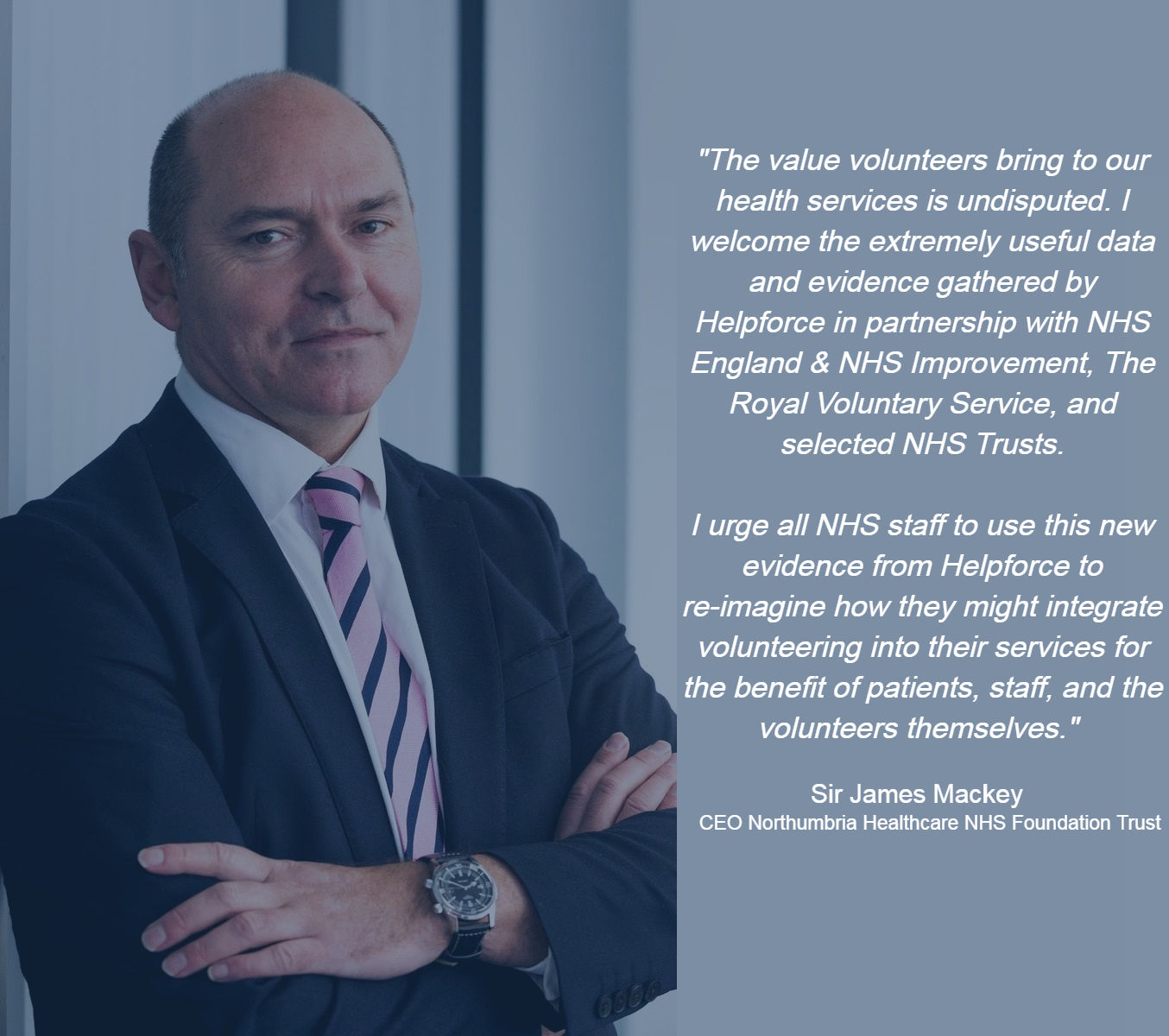 Accelerating the growth and impact of volunteering
Our evidence clearly indicates that when NHS Trusts invest in their volunteer services, there are rich rewards for staff, patients, hospitals, and the volunteers themselves. This summary report looks at the overall impact that this programme's evidence and findings have on the NHS.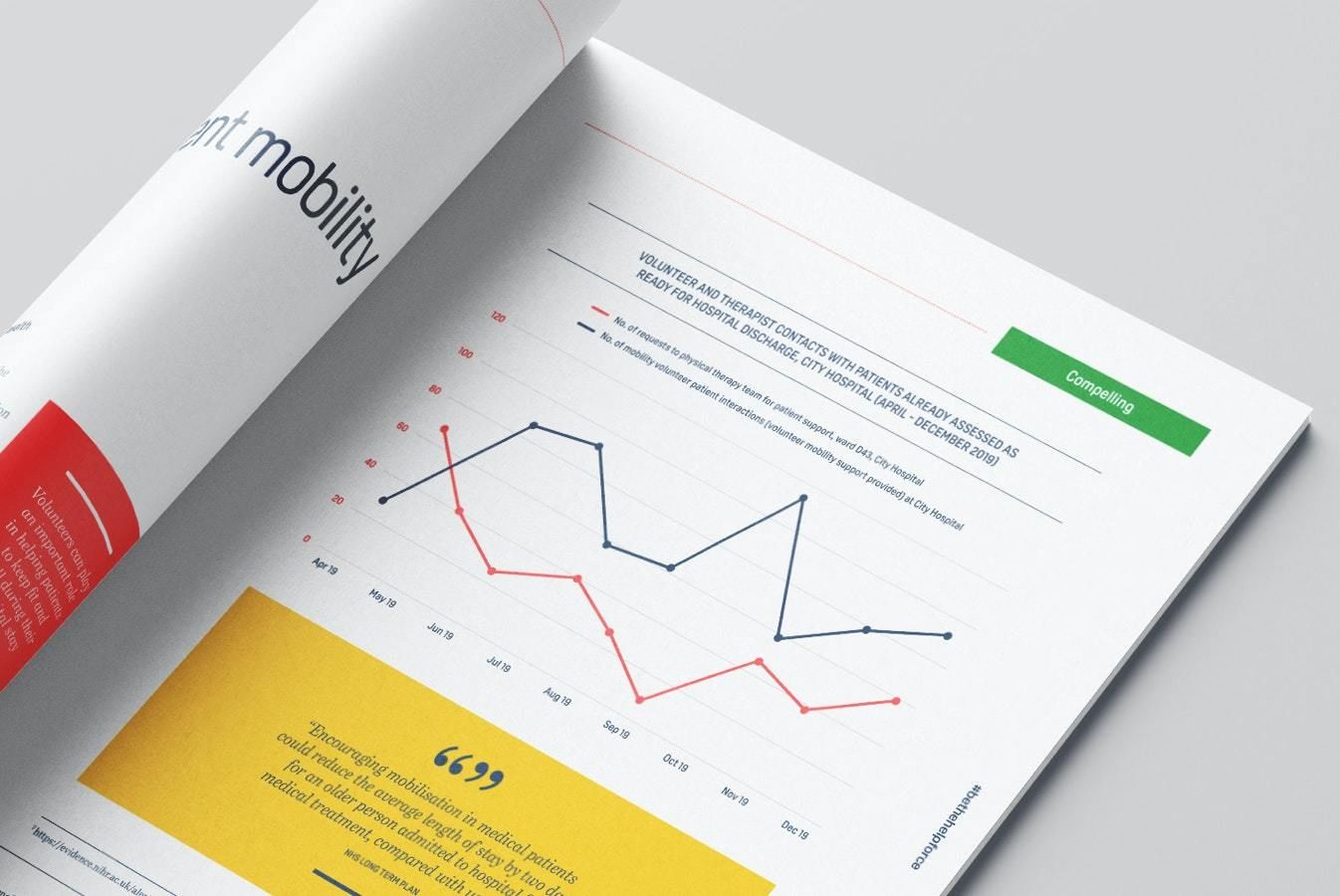 Evidence findings
A key ambition of the Volunteering Innovators Programme was to improve the evidence base around health volunteering and prove measurable benefits for patients, staff, volunteers, and services.
By collecting and analysing a large amount of data from the NHS Trusts involved, Helpforce compiled a detailed report which shares the key findings from the evidence, that shows how volunteering is making a difference.
Find out about the Volunteering innovations
We have developed Volunteering Service Guides for nine of the innovations funded by NHS England & Improvement. The guides share detailed information and learning, considerations and benefits of the service to an organisation looking to adopt and adapt one of the volunteering innovation services.
Evidence from the two Royal Voluntary Service funded projects can be found in the Key Findings report.
Please note: Volunteering Service Guides have not been developed for the two projects funded by the Royal Voluntary Service, and another project (funded by NHS England & Improvement) with Dorset HealthCare University NHS Foundation Trust was delayed and moved into another national programme on End of Life Care, which is ongoing.