HEE awards funding to help volunteers get into health and care roles
31st March 2023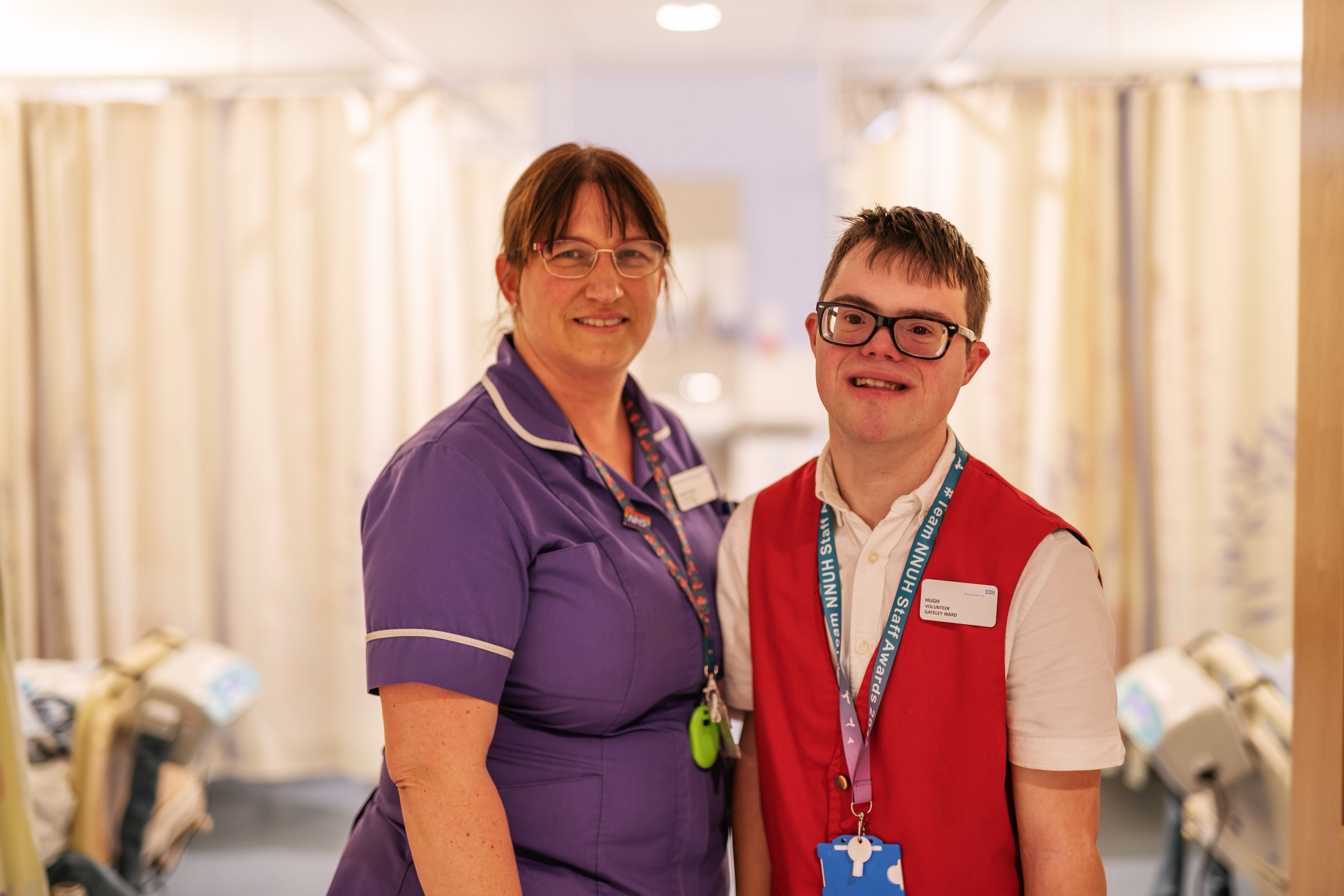 Health Education England has awarded 28 health and care organisations £25,000 in funding to help volunteers who want to work in the NHS to progress into a health and care career.
Volunteer to Career is a programme set up by the charity Helpforce which sees clinicians, healthcare leaders, workforce directorates and volunteering services within a trust, come together to design a clear pathway that enables volunteers to develop skills and capabilities related to a particular NHS career role.
For the volunteer the programme provides a period of development, access to support, training and clinical mentoring and a way to measure impact.
It is the aim of the programme to raise the profile of volunteering, ease volunteers into careers, helping to combat workforce shortages and meet local workforce recruitment needs.
Mark Radford, Chief Nurse and Deputy CEO of Health Education England, said: "Volunteers make a great contribution to health and care services, and for those who are interested in a career in health and care it is a practical way of getting a taste of what it is like to work in the NHS.
"We need to make sure that those who want to come and work in the NHS have the opportunity to do so. I'm delighted we are making this money available to help those who use their time to volunteer into the health and care career they want. It is good for the individual volunteer, good for services and good for patients."
Organisations receive close support from Helpforce in delivering the programme and capturing the impact on the organisations' workforce, patient care, and the health and wellbeing of staff.
Maeve Hully, Director of Volunteering at Helpforce said: "We would like to send our congratulations to the 28 organisations that have been awarded the funding to run our Volunteer to Career programme.
"We have been running this programme for over a year now with a number of NHS organisations. We have seen strong evidence that shows this programme can help health and care organisations address their workforce challenges. For instance, on completion of the programme 88 per cent of volunteers secured employment or further education and training in health and care.
"We look forward to working with the newly funded organisations to deliver this programme and we are excited to see the great difference that this programme will make to patients, staff and volunteers. We would also like to thank Health Education England for providing us great support so that we are able to help the 28 organisations to embark on this exciting journey."
Helpforce has spoken to some of those who are on the Volunteer to Career initiative, some of what the found is below:
At the start of the programme, 49% of volunteers stated they had a rough idea of what they wanted to achieve within their working lives over the next five years, which increased to 82% after being in the role.
The majority of participants showed a high level of interest in a career in the NHS or social care at the start of the programme, with 30 out of 35 indicating they were "very interested".
The Volunteer to Career programme is one of many key programmes that Helpforce is delivering as part of the charity's Back to Health campaign - that aims to help one million people to get back to health through the power of volunteering. You can learn more about this national campaign here.
Notes to Editor

A full list of the 28 organisations that have received £25,000 from Health Education England is below:
Friends of Moorfields Eye Hospital
Guys and St. Thomas NHS Foundation Trust
Somerset NHS Foundation Trust
Cheshire & Wirral Partnership NHS FT
Lincolnshire Community Health Services NHS Trust
Liverpool Women's NHS FT
Mid Cheshire Hospitals Foundation Trust
Oxford Health NHS FT
South Central Ambulance Charity
St Oswald's Hospice
Suffolk and North East Essex (SNEE) ICB
The Mid Yorkshire Hospitals NHS Trust
The Shrewsbury & Telford Hospitals NHS Trust
Bradford District and Craven Health and Care Partnership
Central London Community Healthcare NHS Trust
County Durham and Darlington Foundation Trust
CPFT
East Lancashire Hospitals Trust
East of England Ambulance Service NHS Trust
Lewisham and Greenwich NHS Trust
NHS Kent & Medway
Norfolk and Waveney ICB
North Cumbria Integrated Care NHS Foundation Trust
North Tees and Hartlepool NHS FT
Portsmouth Hospitals University NHS Trust
Royal United Hospital
Torbay and South Devon NHS Foundation Trust
University College London Hospital NHS Foundation Trust
The programme consists of three phases:
Phase 1 Development: Focus on the delivery of learning and support packages for clinical leads and ensure they have the skills and knowledge needed to design and deliver the projects. Clinical leads are supported with group facilitated discussions, online modules and a 'Volunteer to Career Maturity Self-Assessment Tool' to measure their organisations against a series of questions relating to the trust's workforce strategy.
Phase 2 Delivery: Clinical leads complete a six-week training support package, and design, test and deliver impactful Volunteer to Career initiatives supported by the programme reference group.
Phase 3 Scale and spread: Programme report completed on the findings, performance, impact, and insights of the initiatives undertaken.
You might be interested in: