High demand from UK public for flexible volunteering in health and care
9th May 2023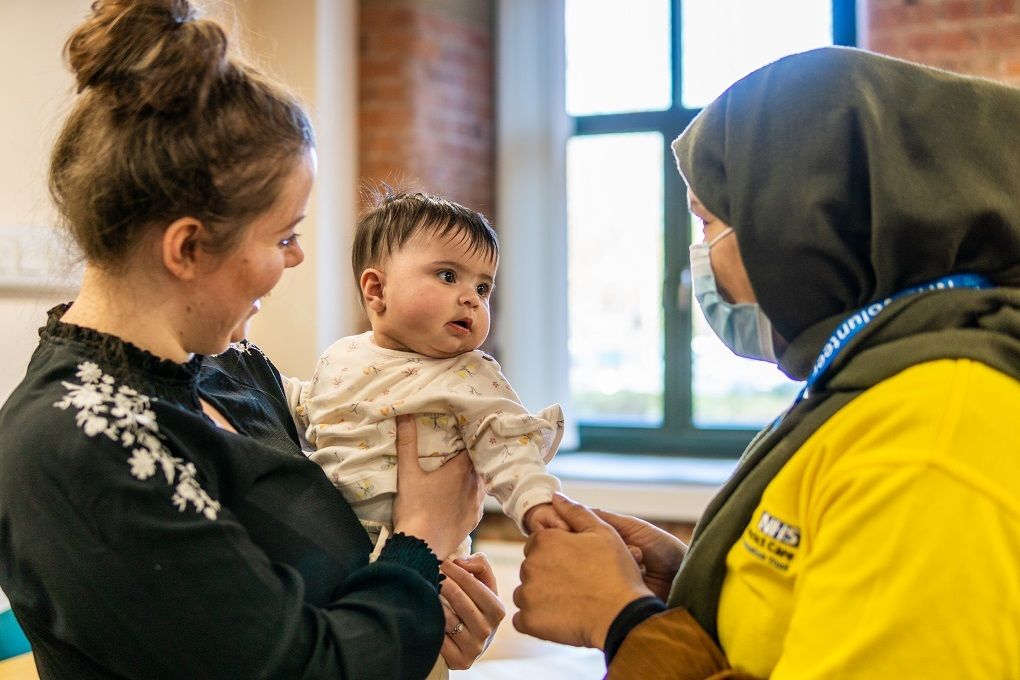 New research commissioned by Helpforce shows that 56 per cent of UK public are willing to volunteer to support the health and wellbeing of people in their local communities
44 per cent of total respondents said that 'not having the ability to commit to set hours on a regular basis' stops them from volunteering
Helpforce is now calling for more investment in local organisations' infrastructure to help them create opportunities that will offer people the flexibility to volunteer
Helpforce, the charity that partners with health and care organisations to increase the impact of volunteering, has today published new research which shines a light on public attitudes towards volunteering in the health and care sector.

The YouGov research assessed the attitudes of more than 2,000 people across the UK, showing that over half (56 per cent) are willing to volunteer, but two fifths say they are unable to commit to set hours for regular shifts each week (44 per cent), closely followed by those feel that they do not have time to volunteer (41 per cent).
When asked what would motivate people to volunteer, making a difference to individuals (34 per cent) or their local community (28 per cent), and having a sense of purpose (26 per cent), were the most compelling reasons.

Mark Lever, Helpforce CEO, said:
"The results highlight a clear desire from the UK public that they want to help and make a difference to other people. Yet, currently, the way that volunteering opportunities are offered to people is not flexible enough to encourage them to volunteer.
"We need to create flexible solutions for volunteering, especially when people that are more interested in volunteering include those in education and employment, rather than retired and older age groups. We are calling for more investment in local organisations' infrastructure to support the design of flexible, sustainable and impactful volunteering opportunities.
"We cannot deny that our health and social care system needs all the help that it can get now. Professional health and social care staff are as compassionate as ever – but they are being stretched to their limits. We have already seen the huge power of volunteering during the pandemic – and now we must again unlock that community spirit to combat the health and care challenges we face. By building flexible opportunities, managed at a local level, we can involve many more people in volunteering."


Other key findings from the survey found that:
30 per cent respondents want to provide practical help to people in their local communities, including doing grocery shopping, picking up medications, and delivering rehabilitative exercise programmes.
23 per cent of people would like to make phone calls to check on patients' wellbeing.
22 percent of people are happy to visit people in their own homes to make sure they are ok.
The proportion of people not interested in volunteering is higher amongst retired people (25 per cent) than it is amongst people who work (21 per cent).
Not being interested in volunteering at all is highest in the 60-69 age group.
The research comes ahead of The Big Help Out, an initiative to mark the King's Coronation, which aims to inspire more community volunteering throughout the UK.
Coinciding with the public attitude's research, Helpforce has also evaluated the impact of a wide range of volunteer initiatives it has run with partners across health and care over the past 12 months, identifying insights that can accelerate the benefits of volunteering for patients, staff and communities more widely.
Helpforce's Back to Health report assessed the impact of roles involving over 25,000 volunteers that supported over 90,000 patients. Key findings include:
81% of staff say volunteer support helps them feel less stressed
Each volunteer interaction is estimated to save staff almost one hour
96% of patients said volunteer support improved their mood
73% of volunteers went on to secure employment or further education in the health and care sector, showing that it can be an important pathway to help address the NHS staffing crisis
The full report from YouGov can be found here.
ENDS
For more information please contact:
Vy Tran: vt@helpforce.community
Notes to Editors
Helpforce
Helpforce partners with health and care organisations across the UK to accelerate the growth and impact of volunteering. It is an independent not-for-profit innovator, focused on co-creation of volunteering projects with NHS Trusts and systems, and rapidly sharing insights and best practice. To learn more, please visit www.helpforce.community
The research
Helpforce conducted the research in partnership with YouGov. The survey assessed responses from 2,106 people, across England, Scotland, Wales and Northern Ireland, from the ages 18 – 55+. The survey had a 50/50 split between male and female respondents.
YouGov is an international research data and analytics group. Its data-led offering supports and improves a wide spectrum of marketing activities of a customer base including media owners, brands and media agencies, working with some of the world's best-known brands.