Library Trolley Service Volunteers – Cardiff and Vale University Health Board
1st July 2020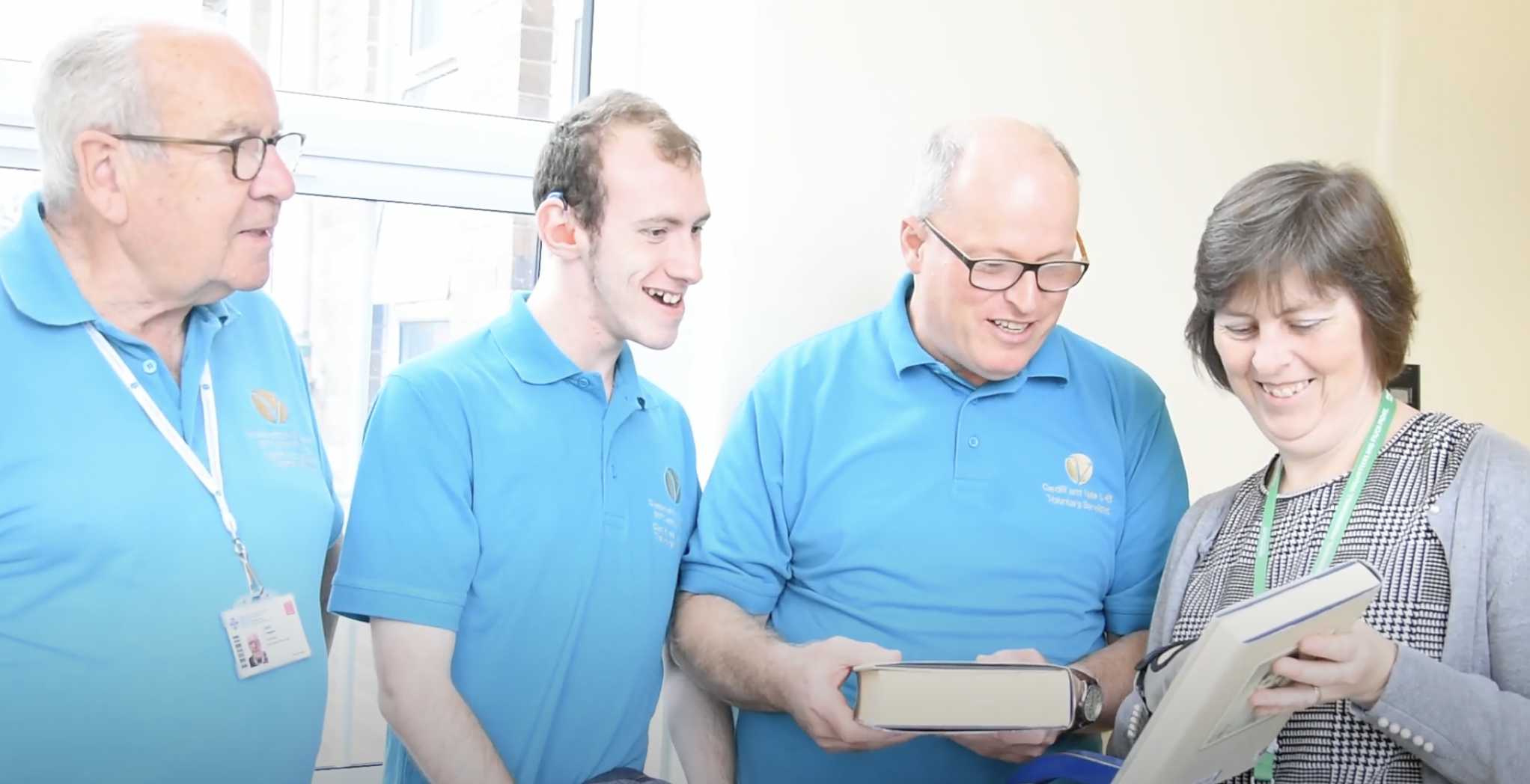 The Library Trolley Service volunteers bring a smile to the faces of patients. They work well as a team, even though they all volunteer on different days of the week, communicating through a notebook. They choose books from a library collection in the hospital and take the trolley to the wards.
Collin and Ethan started volunteering together and are now best friends. Collin is a retired gentleman and Ethan a young man who is deaf and has autism. Ethan's confidence since starting volunteering has grown tremendously and his communication skills have significantly improved.
Sue takes the trolley to a number of wards and is also a meet and greet volunteer. Another volunteer with the service, Michael, initially came with a support worker. He settled into the role so well that he has now been recruited as a Health Board volunteer and is supported by Collin each week.
Robin has a learning disability and has been volunteering with the Library Trolley Service for a number of years, visiting the day hospital. He comes with a support worker and has recently started taking the trolley to the Stroke Rehabilitation Ward. This was a big change but he has embraced it.
Feedback has been very positive from patients, carers and staff, with wards asking for volunteers to call in and see their patients. A carer told us that her husband could not have got through the last few months in hospital without his books.