New volunteer-led contact centre to help increase health accessibility and reduce DNAs
15th November 2023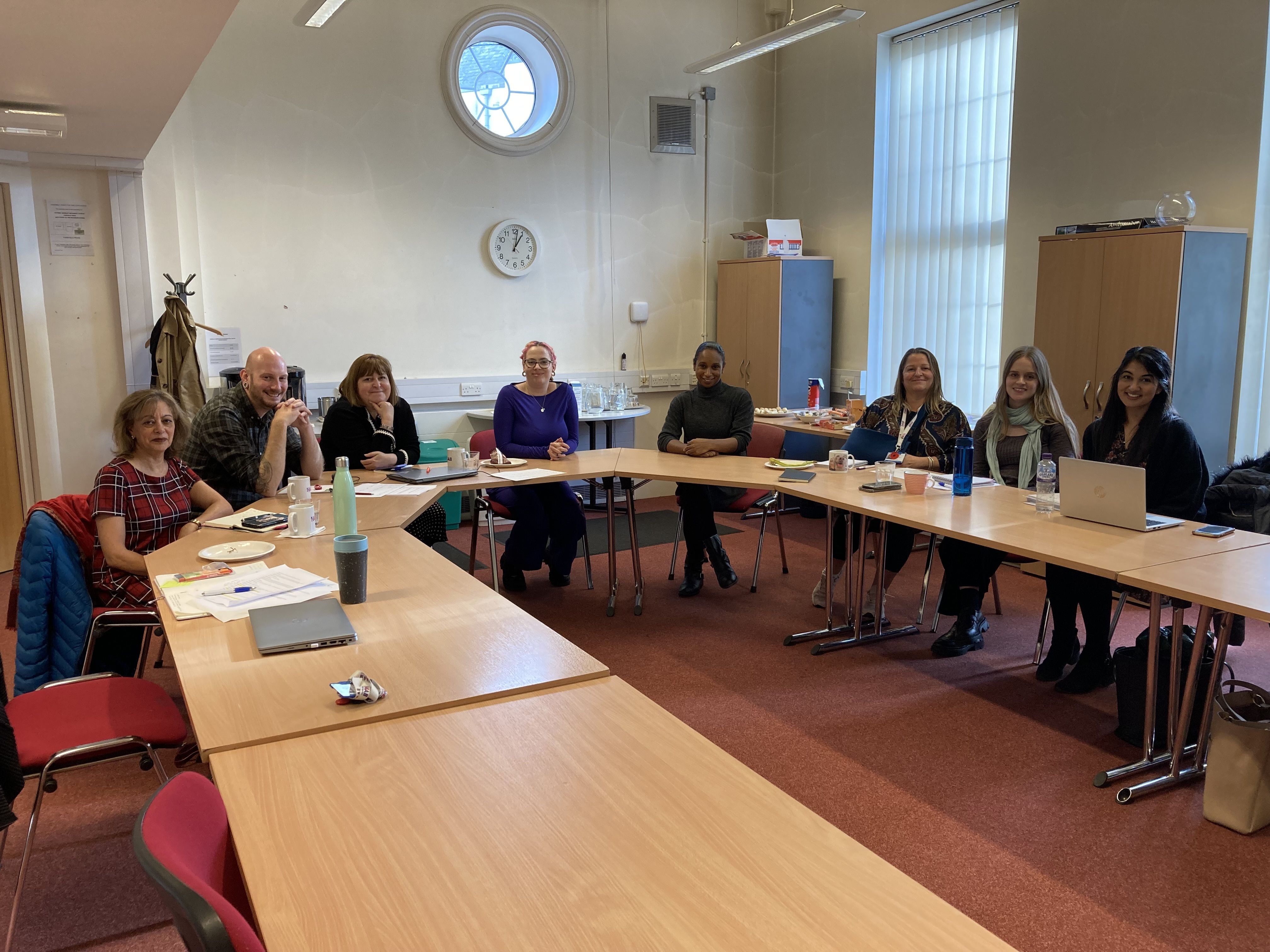 Helpforce met with partners from H4All, the Hillingdon Hospitals NHS Foundation Trust, the Confederation Hillingdon, 3ST and Cole Union PCN in early November to finalise more joint projects that aim to improve health outcomes of people in North West London
With the help from Helpforce, Hillingdon 4 All (a Hillingdon based charity) are launching a new volunteer-led contact centre. The centre will support local people in Hillingdon, London, to attend their ophthalmology appointments more easily.
Volunteers at the contact centre will phone patients to remind them about their appointments and check if patients have all they need to attend their appointments. Volunteers will also confirm that patients understand what they need to do to prepare for their appointments and direct them to local health and wellbeing services if they need additional support.
This is the first project to be delivered through a joint partnership in North West London. The partnership has been led by Hillingdon 4 All and involves local hospitals trusts, Helpforce, and voluntary organisations working together to develop volunteering initiatives. These initiatives will create compassionate communities that can improve local people's health and wellbeing, reduce pressure on services, create valuable and fulfilling roles for volunteers, and strengthen existing community volunteering capacity and capability.
Maeve Hully, Director of Volunteering at Helpforce, said: "We are delighted to see the launch of the contact centre in Hillingdon, marking the first success of this major collaboration between multiple organisations at the heart of health and care. We hope that, with the volunteers' support, we will see a reduction in the DNAs (did not attend) rate for the ophthalmology department at the Hillingdon Hospitals, which currently stands at 13.8%, an increase from 9.3% in April.
"From working with different local partners, we know that there are many barriers that stop people from attending their ophthalmology appointments, which could include language barriers, transportation, anxiety, etc. Volunteers calling patients before their appointments, will help remove those barriers, allowing patients to access the treatment and care that they need at the earliest opportunity.
"Helpforce are pleased to have played a facilitating role in this important partnership. This is a core part of our mission to optimise volunteers' role, by ensuring the right stakeholders are included and facilitating the conversations, as well as contributing our expertise in delivering projects at this scale and evaluating the impact of the projects."
Josh Thorpe, Project Development and Education Services Manager at Hillingdon 4 All, the voluntary organisation that runs the contact centre project, added: "It's been a wonderful experience to work with different organisations to develop this first project that will deliver real impact to the people in Hillingdon.
"Helpforce has been a critical friend for this partnership, enabling the key players to come together to deliver impactful volunteering initiatives that will help strengthen the communities. We look forward to working with them on more projects in the future."
Noel Burkett, Transformation Director at The Hillingdon Hospitals NHS Foundation Trust, added: "We are absolutely thrilled to see the launch of this volunteer-led contact centre.
"It's great evidence to show that our trust is absolutely committed to working with local voluntary organisations to provide better experiences for the local people, ensuring they can access the care with our trust and within their local communities.
"We look forward to working with Helpforce and our local partners to deliver more volunteer-led initiatives that can support people within the trust and the community we serve."
List of organisations that are part of this partnership:
H4All
3ST
Helpforce
The Hillingdon Hospitals NHS Foundation Trust
LB Hillingdon – Health & Wellbeing Board
Otterfield Medical Centre
Colne Union PCN
The Confederation, Hillingdon CIC
NWL Intergrated Care Board
If you'd like to learn more about how we can help you, we are running a series of FREE online information sessions on how you can adapt five proven volunteering service models to your own health and care setting.