Speedy Response Volunteer service is a great success at University Hospitals Coventry and Warwickshire Trust
13th February 2023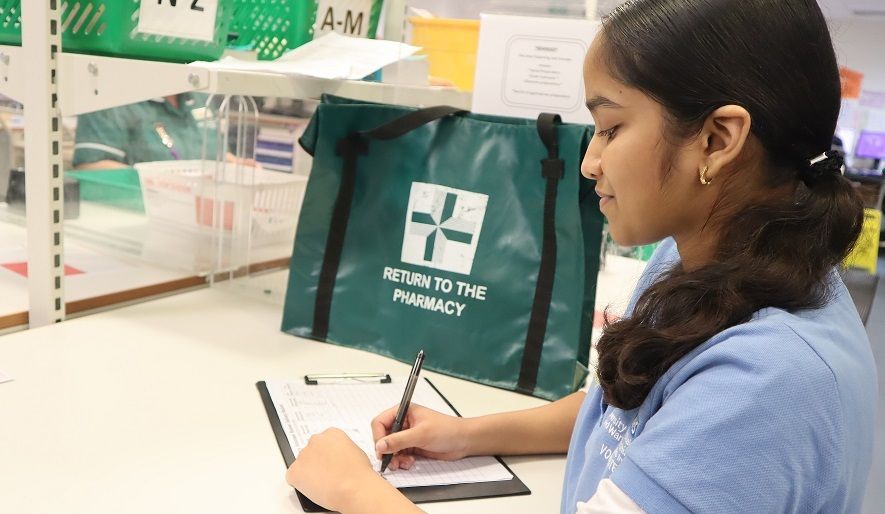 With the support from Helpforce in designing and scaling the service, University Hospitals Coventry and Warwickshire NHS Trust successfully launched the Response Volunteer service in December last year.
Since then, the team of 16 volunteers have completed 834 tasks and engaged with 2,084 patients, saving staff time for 39 hours in total*, allowing them to use that time for other clinical priorities.
The volunteers' support has been varied, including delivering and collecting pathology and gynaecology samples, supporting patients with their ward move, TTO (To Take Out) collection, and other housekeeping tasks, such as providing refreshments to patients
Currently, the volunteers provide their support to patients and staff across a number of wards at their University Hospital Coventry site. However, thanks to the significant outcomes that the volunteers have made, the Trust is now planning to expand the service across the organisation with the plan to recruit more volunteers.
Kristine Davies, Head of Voluntary Services at the Trust, said:
"Within the first seven weeks of the service we can already see what an impact the Response Volunteers are having. We couldn't have made this happen without the engagement from our clinical staff to help us to design the role and to train and support the volunteers. The staff are extremely grateful for the volunteers time and have felt that the volunteers have made a significant impact and are part of their team.
"The support and advise I have received from Helpforce has been exemplary. Max, Mel and Nikki are always a call or email away. In addition to the advice and support they have helped me to facilitate stakeholder engagement sessions and Nikki has helped me to measure the impact of our service. They've also helped to keep me sane!"
This work is one of many on-going projects that Helpforce is running to support organisations who take part in the Back to Health campaign – Helpforce's national campaign that focuses on supporting patients to wait well, get well, recover well, and live well, through the support of volunteers.
Health and care organisations who join this campaign will receive support to grow and accelerate the impact of their volunteering. If you would like to learn more about the Back to Health campaign or how to join this campaign, please visit https://helpforce.community/back-to-health.
*: Figures were collected from December 5/22 to end of Jan/23
You might also be interested in: