Four questions to help shape your volunteer role evaluation
18th April 2023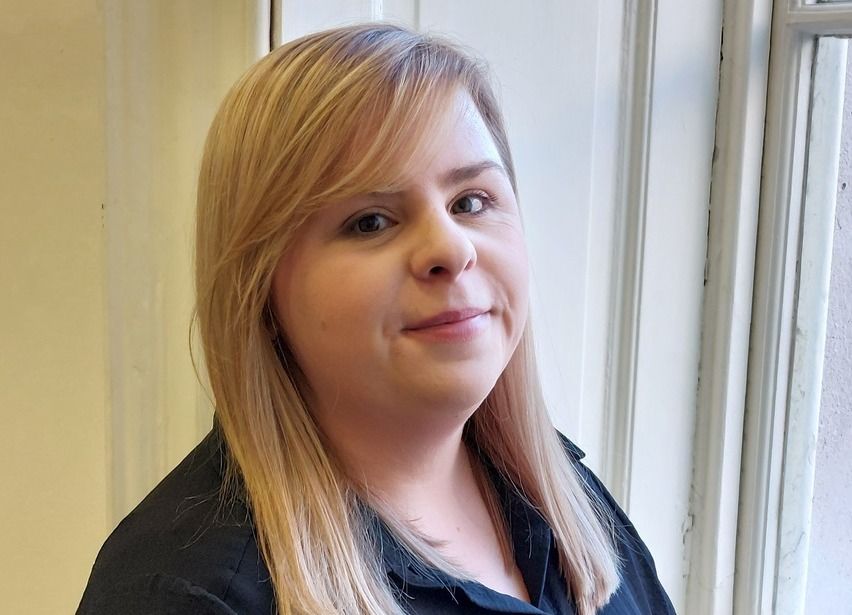 Written by Nikki Fojan, Helpforce's Insight and Impact Manager
As Helpforce's Insight and Impact Manager, I am lucky enough to support over 40 health and care organisations to evaluate their volunteering roles. Our team has gathered evidence for over 100 outcomes, demonstrating the huge difference that volunteering can make to patients, staff, and to volunteers themselves, within the health and care sector.
Many volunteer leaders have approached us to support their role or programme evaluations. As a starting point, I always suggest we work through the following four key questions to determine how we should approach evaluation.
Evaluation is often thought of as the final milestone of a project, but in my experience the sooner you start to consider these questions, the better. This will not only help to embed the evaluation into the project, but it might focus your thinking on the role's purpose and expected outcomes when you're designing it too.
If you are looking to undertake an evaluation of a volunteering service or are in the pilot stages of defining and designing the role, I hope these questions will be useful to you.
1 – What was behind the creation of the volunteering role?
Why the volunteering role exists is a key factor in determining what it was hoping to achieve, and ultimately if the role is achieving that. Volunteer leaders often spot a gap or a need and design a role to address it. But peeling back the layers, what was the driving force? For example, the need might be that patients need assistance during mealtimes, but the driving force is that staff are so busy that they are unable to give enough time to all patients to assist with food and fluid intake. A mealtime companion role, therefore, would not only address the patient's physical need, but could help to alleviate staff stress and improve wellbeing,. Staff would know that patients are getting one to one support should they need it. If we can understand the driving force, we can understand all the potential beneficiaries of the role and ensure their perspective is captured in the evaluation.
2 – Was any evidence gathered about the need for the role?
When identifying the potential volunteering role, did you gather any feedback from staff, patients, or existing volunteers to substantiate the need? This can provide important background insights but also a potential benchmark for how key stakeholders felt before the role was implemented. Frontline staff know best what help they and service users need, so asking them for feedback on the idea, as well as engaging them as much as possible as the role is embedded will often lead to better impact results.
Was any organisational data reviewed before the service went live? For example, in relation to a mealtime companion role, were fluid charts or Malnutrition Universal Screening Tool (MUST) scores analysed? For a falls prevention role, were falls risk screening scores or readmissions data related to falls reviewed? Again, these can provide excellent benchmarks before the volunteering service went live.
When collecting our evaluation data, we can replicate any evidence gathered to determine if there have been tangible improvements because of the volunteer support.
3 – Is the support well defined and are the anticipated outcomes realistic?
Over time, we have seen some volunteering roles with great purposes, but it has been difficult to demonstrate the impact of those roles. This is often because the role encompasses a huge amount of activity trying to achieve multiple wide-ranging outcomes. When a volunteering role is designed with specific aims in mind, it is often much easier to build an evaluation framework that gathers evidence to determine the success of the initiative in achieving these aims. A great example is the Hand Holding role at Moorfields Eye Hospital. We worked with the Trust to undertake an evaluation of this theatre support role, which was designed to alleviate patient anxiety immediately before undergoing survey. The role was targeted and well defined, and within a short period of time we were able to determine that the volunteer role alleviated anxiety for 92 per cent of patients 1.
It's understandable that when we design a volunteering role, we have high expectations for the role. But it's vital that the anticipated outcomes are realistic. Can the support of the volunteers alone improve the wellbeing of vulnerable patients? Is it realistic to expect patients to improve if volunteers can only support them once every two weeks? What other factors are at play that might influence these outcomes? It might be useful to discuss the expected outcomes with your colleagues or peers to confirm whether they are appropriate and obtainable. This will often to lead to a specific set of related outcomes that build a great basis for your evaluation.
4 - Why is the evaluation needed?
Who needs to see the evaluation and what action do you want them to take after reading it? When designing the evaluation, it is often helpful to consider who your key stakeholders are and what you are hoping to demonstrate to them. For example, are you hoping to secure more funding? Do you want to increase stakeholder buy in? Do you want to recruit more volunteers? If we understand who our key audiences are for the evaluation, and what we are trying to achieve by evaluating, we can often use this to design our evaluation approach and key research questions.
I hope you find my sharing helpful and if there is one thing that I would really hope that you can take away from this blog, it is this: "The key to a strong evaluation is understanding the why" - why we need the role, why people will benefit from it, and why we are evaluating it. The earlier we can answer these questions in the implementation of a volunteering service, the more likely we are to be able to successfully demonstrate impact.
Our Insight and Impact service is designed to help you would through each of these questions. To learn more, or to see some of our completed evaluation work, please visit our Insight & Impact service here.