Helen Steele's journey from volunteer to volunteer service manager
11th October 2022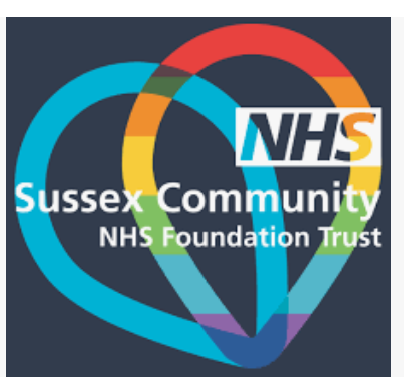 Helen Steele initially joined Sussex Community NHS Foundation Trust as a Breastfeeding Peer Support Volunteer in 2008 and qualified to offer Mum-to-Mum breastfeeding support. She volunteered for several years on the postnatal ward at the Royal Sussex County Hospital and then moved to a role in a community clinic setting.
In March 2020 when the Covid 19 pandemic struck all face-to-face voluntary work ceased. Then in May 2020 the breastfeeding team looked at how they could support new mothers in Brighton and Hove remotely and Helen was asked to help develop a closed Facebook group to offer support to new breastfeeding mums. The group started in June with Helen as the administrator / moderator, monitoring the group to ensure the rules were followed, offering online peer support and managing the team rota.
In December 2020 Helen came forward to answer the call for volunteer support at the Brighton Covid 19 mass vaccination site. As a highly skilled and valued SCFT volunteer Helen became a Volunteer Coordinator looking after up to 24 volunteers a day.
In July 2021, motivated by her personal experience of volunteering to follow a new career path, Helen applied for the newly created paid role of Volunteer Supervisor. Helen's experience of working with many different volunteer and client groups over the years made her the ideal candidate. She worked superbly in partnership with the Voluntary Services Manager supporting, always with a smile, a high number of volunteers onsite in a very busy and often challenging environment.
In January 2022 the Volunteer Service Manager returned to their previous job creating a vacancy which Helen successfully obtained. She did a great job but was conscious that it was a temporary role due to the nature of the Covid 19 vaccination programme. So, when a permanent opportunity to join the main team as East Area Voluntary Services Manager became available she expressed her interest immediately.
Helen was interviewed for this role by the SCFT Voluntary Service Lead who had also interviewed her for her initial volunteering role in 2008. At her interview she told of how her many years of experience working with volunteers had given her a real appreciation of the amazing impact volunteers can have and how much they can do to improve health outcomes for patients as well as individuals; improving their wellbeing and self-confidence, giving them job satisfaction, helping them build friendships and relationships and learn new skills.
On being offered the position Helen said, "I am excited to begin this next phase of my career working with such a great team."
Enjoyed reading this story? Why not read all the Wall of Fame stories here.