The big thank you to all volunteers
To recognise those who have given, and still give, so much to help staff, patients and our communities.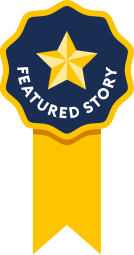 Wall of Fame
Free supermarket for staff during the time of need
Submitted by Louise Bellass, Free @ The Free The Royal Free Charity
On 3rd April, as the Covid-19 pandemic was reaching its peak, the Royal Free Charity launched 'Free@theFree', an initiative which saw the Rec Club (the Royal Free Charity gym, on the Royal Free London hospital site) temporarily turned into a free staff supermarket and respite area. It was immediately clear that in order to manage the large numbers of donations, deliveries and visitors to the supermarket we would need a team of volunteers on hand from early morning until late evening to assist with the smooth running of the project. Free@theFree received an overwhelming amount of support from the local community and thousands of pounds worth of goods were donated by local businesses and people who were keen to help their hospital and support NHS staff.
A team of 25 volunteers was recruited from our existing pool and were on hand to receive deliveries of everything from toothpaste and hygiene products to essential groceries such as milk, bread and fruit. They worked together to sort and lay out the goods onto tables organised into aisles, keeping back some deliveries to ensure that tables were always as fully stocked as possible throughout the day. As staff arrived to collect their free goods they were welcomed by volunteers and were supervised during their visit to ensure that social distancing was in place and that they could find everything they needed easily. Staff who were having to self-isolate at this time were not excluded, as we had a number of volunteer drivers on hand to deliver wellbeing packages to keep them going until they could safely leave home again. Prepared meals donated to Free@theFree were delivered directly to staff working on high risk wards who were unable to leave to visit the supermarket.

Thank you to those listed below for donating goody bags to 12 lucky volunteers
We would like to thank Boden, Noble Isle, Portmeirion, Poetry, and Carex, who have made it possible for us to run the Big Thank You To Volunteers campaign.

Thank you to our main sponsor for making this possible