Helpforce Champions 2023 Finalist - King's Health Partners & Kings College London
9th October 2023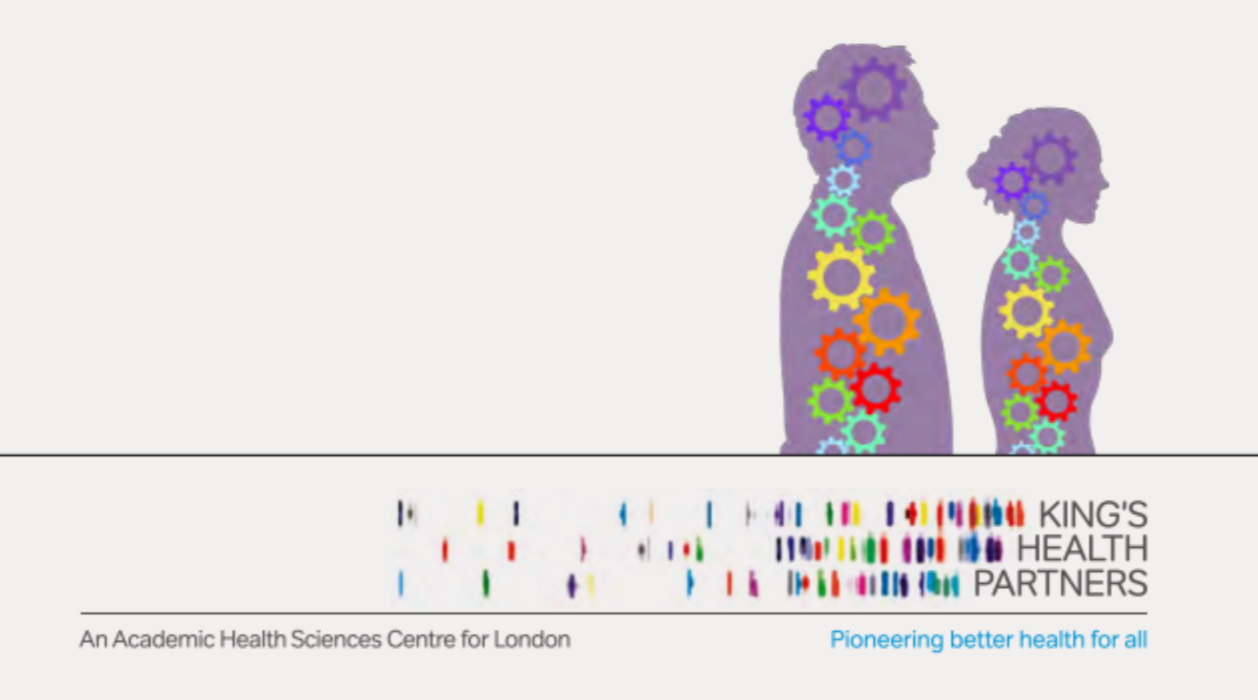 Nominated for Impact Project of the Year 2023
King's College London - The Health Champions project
IMPHS, Mind and Body Programme, King's Health partners

Video entry

''I'm happy because I've made a lot of changes to my lifestyle"

People diagnosed with a serious mental illness often have worse physical health than the general population. This project paired people using community mental health teams in the South London and Maudsley NHS Foundation Trust (SLaM) with a volunteer (Health Champion), to support them to identify, set, and achieve personal physical health goals.

Health Champions were trained to undertake the role and received ongoing support from a volunteer coordinator including the option of individual and/or group supervision. Health Champions were paired with one person for up to 9 months. The project started during the COVID pandemic, so pairs met either remotely or face to face depending on the guidelines at the time.

Evaluation:
This is a new model for volunteering so Kings College London undertook this project as an academic study to find out:
Did having a Health Champion improves people's outcomes?
What was the experience of having a Health Champion?
How did Health Champions experience their role?
Kings College London recruited 48 participants randomly assigned to two groups: 27 participants were paired with a Health Champion, and 21 received usual care. They collected pre/post data using standardised outcome measures and undertook a thematic analysis of interviews from a sample of Health Champions and Participants after they had finished their pairing.

Results:

Participants who had a Health Champion
Built a respectful, supportive relationship with their Health Champion and liked that any advice the Health Champion gave was tailored to them.
Appreciated that Health Champions were 'independent' from mental health services and family, they felt this enabled to them to discuss issues more freely.
Made changes to their physical health including losing weight, being more active, and stopping smoking.
Made other changes including confidence to get more involved including becoming a volunteer themselves and going to places they hadn't been to before. Health Champions
Liked building a relationship with someone they probably wouldn't have met.
Felt useful.
Learned about how mental illness impacts on people and developed respect for how people coped.
Mainly found their role had low impact on their usual routine.
Found supervision helpful as a space to discuss experiences, issues and get advice from other Health Champions.
Impact Health Champions made a real difference to people's lives. Although the study focused on physical health, the results show that the project impacted people's lives more widely than its original scope. Given its success and economic evaluation which shows its value-for-money, Kings College London believe the Health Champions model has great potential to be scaled up in different settings.

To share their learning Kings College London are creating the following resources: -

Study protocol paper
2 academic results papers
1 hour recording of our end of project webinar
Learning report
Toolkit
Their knowledge sharing has already yielded interest both nationally and internationally.