Helpforce Champions 2023 Finalist - Rashpal Saini
6th October 2023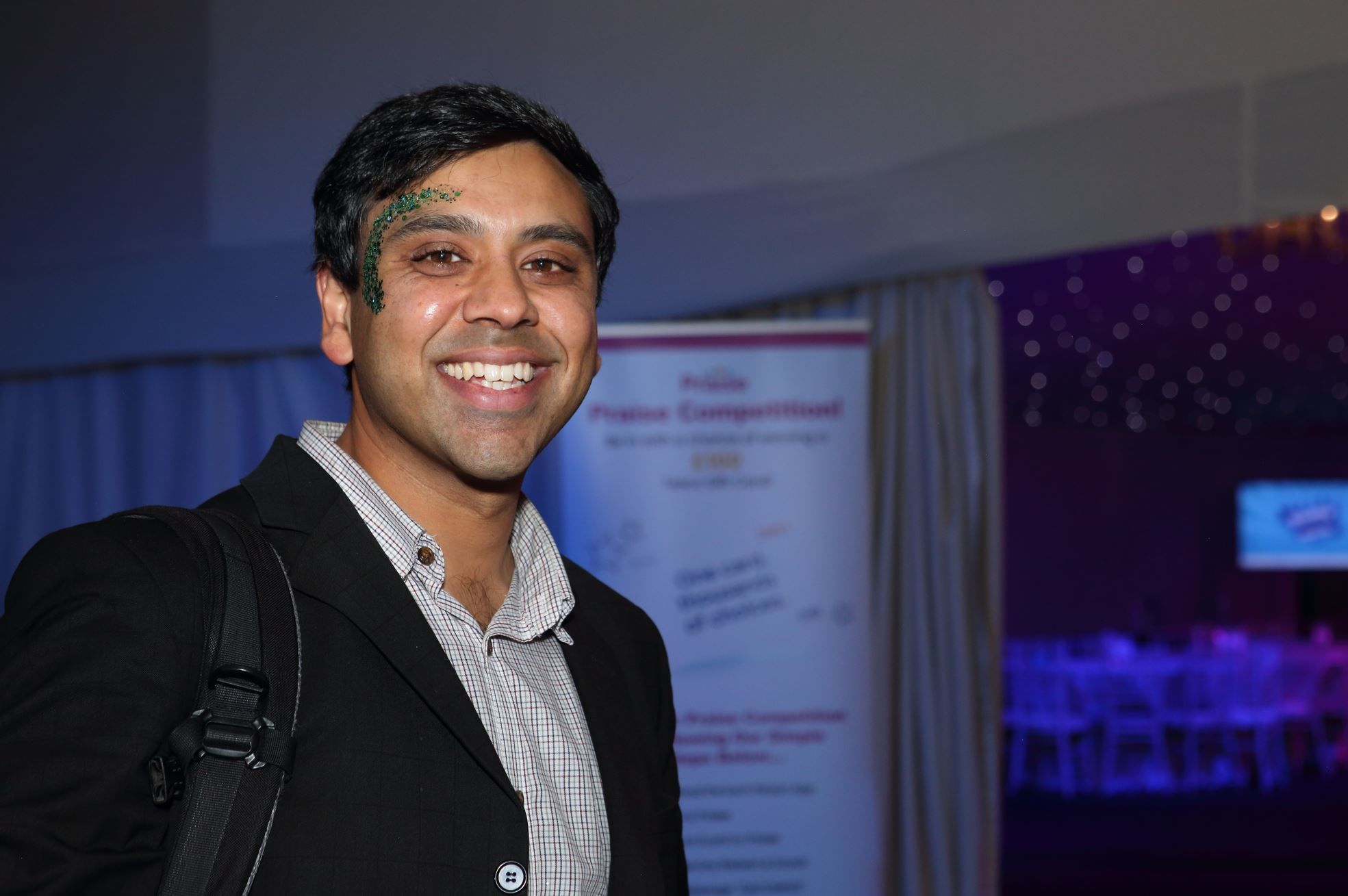 Nominated for Volunteer Lead of the Year 2023
Video entry
Rashpal Saini joined the team at West London NHS Trust in 2021 to design and lead a new volunteer service for Trust. From writing their first volunteer strategy, implementing a volunteer management tool, enhancing social media presence for volunteering, through to supporting refugees to feel valued and have hope through volunteering as a way to moving into careers.

He has gone from strength to strength. His energetic, enthusiastic and passionate approach to volunteering saw him competently and effectively design from scratch, a robust volunteer framework providing a strong foundation upon which they are now able to further develop and grow volunteer involvement and impact at the Trust.

His ambitious 4-year strategy for volunteering involvement is already making a bold difference across the Trust, seeing volunteers involved in all aspects of work; supporting patient care through a mealtime helper and dementia volunteers through to caring for our staff through to health and wellbeing volunteers.

Rashpal has successfully made volunteering at the trust a high agenda item with many services and leaders now reaching out for volunteers and changing the communications and policies to always refer to staff and volunteers, a culture change that they are proud of.

Through his effective and compassionate leadership, Rashpal ensures the work delivered is of outstanding quality resulting in volunteers reporting 100% satisfaction experience. His effective management of their volunteering journey, from recruitment to training and on to experience and recognition, are highly valued by volunteers.

This year volunteer development grew to 21 new impact-focused volunteer roles compared to just 1 pilot role in 2021. Roles now range from patient facing roles, to roles supporting staff directly through wellbeing volunteers and office volunteers but also an innovative approach of one-off and flexible volunteering opportunities.

It is truly inspiring to experience Rashpal advocating for volunteering. He is a genuine and passionate champion of volunteering across the trust and across north west London, inspiring an increasing number of trust staff to consider volunteering involvement in their services. Their motivation to do so, also stems from the reassurance that they will receive comprehensive support from the volunteer service from bespoke volunteer supervisor support training developed and delivered by Rashpal himself. His strategic and innovative way of thinking also led to securing funding to allow development of a volunteer to career programme at the trust.

Rashpal has also played a pioneering role in the trust's work on a refugee/asylum seekers recruitment project by proposing that they use volunteering as a transitional involvement to overcome any obstacles asylum seekers might face with the restrictions applied to them regarding paid employment.

"We feel confident that volunteering at our trust is in great hands. We believe Rashpal has already proven to be a great leader of volunteers and an advocate of volunteering, and we can't wait to see what else will be achieved from our volunteer services under his leadership."