Helpforce Champions 2023 Finalist - South Warwickshire University NHS Foundation Trust
6th October 2023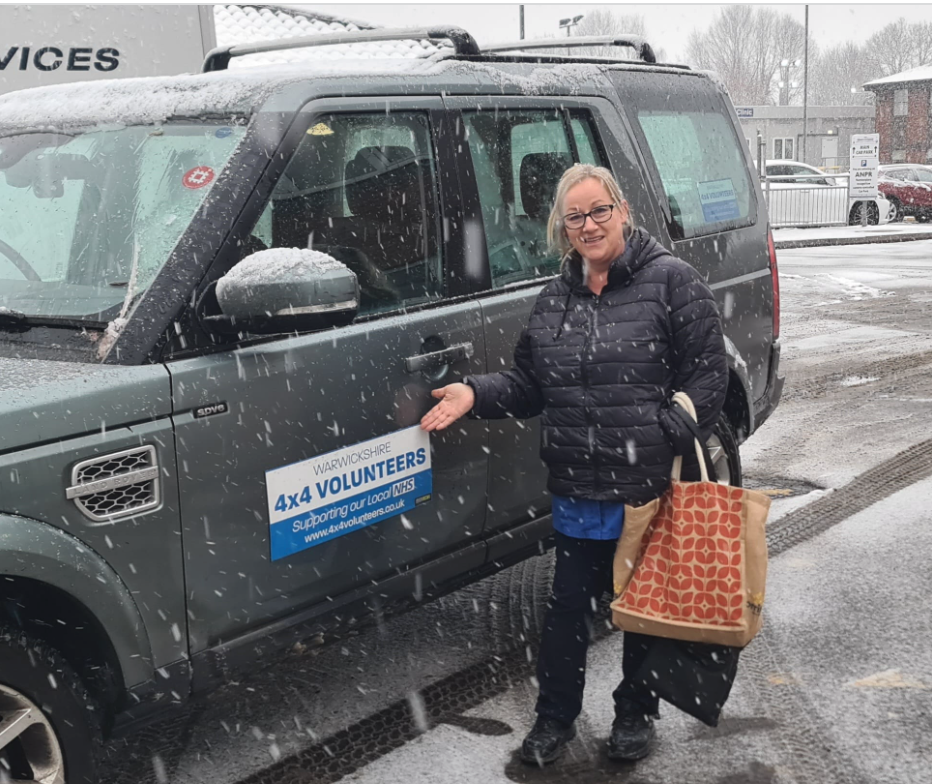 Nominated for Volunteer Collaboration of the Year 2023
Video entry
During the winter of 2017 the 'Beast from the East' arrived with heavy snow across Warwickshire. South Warwickshire University NHS Foundation Trust was virtually impassable for those staff who had to travel in. The hospital were under severe pressure to get doctors and nursing staff in to care for patients. An appeal was put out to the local radio stations, urgently requesting 4x4 drivers for support, to pick up medical staff from their home bringing them into the organisation and returning them home later.

Graeme Wright and Julie Bell, the lead voluntary organisers, stepped up to the mark and decided to better organise a group of volunteers, with his tenacity and foresight, Graeme Wright and Julie Bell rallied round 20-30 volunteers.

The Director of Emergency Care said, "The volunteers are affectionately known as 'Snow Patrol' and they are absolutely wonderful. They have helped speed up discharge safely for our patients, running errands, collection of medication and equipment to go home with patients. They are part of the emergency family and without them we would be in a far worse place."

The 4X4 Team have around 120 volunteers and they have completed over 3200 tasks during 2021/ 2022/ 2023. Last year 2,700 volunteering hours were achieved.

During Covid, they delivered patients belongings to bereaved families in the Community who were unable to be with their loved ones when they passed away. The team continue to collect bloods requested by community practitioners when treating frail people at home and taking bloods to the pathology Laboratory at Warwick, so that the medical staff could get faster results. Prescriptions are collected and delivered to patients, speeding up treatment and hopefully with recovery. The team help with the early discharge of patients from the hospital by delivering medications to their homes to save them waiting. Beds are vacated sooner, and the patients are able to get their medication on the same day.

A number of volunteers are trained to move furniture enabling medical equipment for example, beds can be delivered to the patients home therefore, the patient can be discharged quickly. One patient was palliative and wished to die at home, their wish was fulfilled.

"I am very proud to work with the 4x4 Volunteers for giving their time and support SWFT. Enhancing patient care and making the community partnership the heart of their volunteering across Warwickshire and surrounding areas."