Helpforce welcomes new funding for volunteering
16th November 2023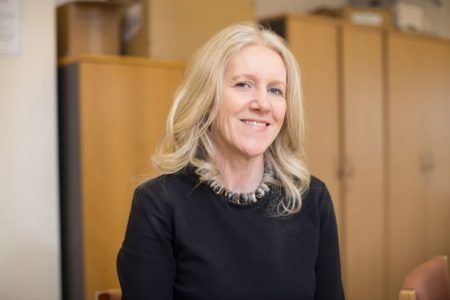 Picture of Maeve Hully, Director of Volunteering at Helpforce

Helpforce welcomed the public announcement made by NHS England today (17 November) of £10m of investment to help Integrated Care Systems develop effective volunteering infrastructures. Read our response below.
The funding was one of the recommendations made by the NHS Volunteering Taskforce co-chaired by our founder, Sir Tom Hughes-Hallett, with England's Chief Nursing Officer, Dame Ruth May.
We want to maximise the impact that volunteers can have in keeping people well, and supporting them through treatment and recovery. We know that Integrated Care Systems (ICSs) have a key role to play in achieving this goal, and we are partnering with six ICSs to pilot new approaches to volunteering. This funding should support further investment, helping volunteering to play a full role in our health and care systems.
Following the public announcement, Maeve Hully, Director of Volunteering at Helpforce, said: 
"There is so much that can and should be done to unlock the full power of volunteering in our health service. We were therefore thrilled that Helpforce's founder and chair, Sir Tom Hughes-Hallett, co-chaired the NHS Volunteering Taskforce, and we welcome this new funding that has come in response to the Taskforce's recommendations. This funding will help Integrated Care Systems build sustainable volunteering infrastructures – for instance, creating flexible volunteer opportunities so people across England can more easily support the health and wellbeing of their local communities. 
"Our research shows that volunteers make a measurable difference to patients and staff in hospitals, as well as to the volunteers themselves. 90% of staff tell us that volunteer support helps them deliver good care and 83% of patients say they were shown care or compassion when they are supported by volunteers. 
"Helpforce exists to help maximise the impact of volunteers in keeping people well and creating healthier and more connected communities. That's why we're working with six Integrated Care Systems (ICSs) to pilot approaches to achieving this at a systemic level. This new funding is a positive step forward, enabling Integrated Care Systems to invest further, so volunteers and the wider community can play a far greater role in helping them deliver their strategic goals to improve health and wellbeing."
ENDS.