How Volunteer to Career combined Amy's passion for art with a career in therapy
15th September 2023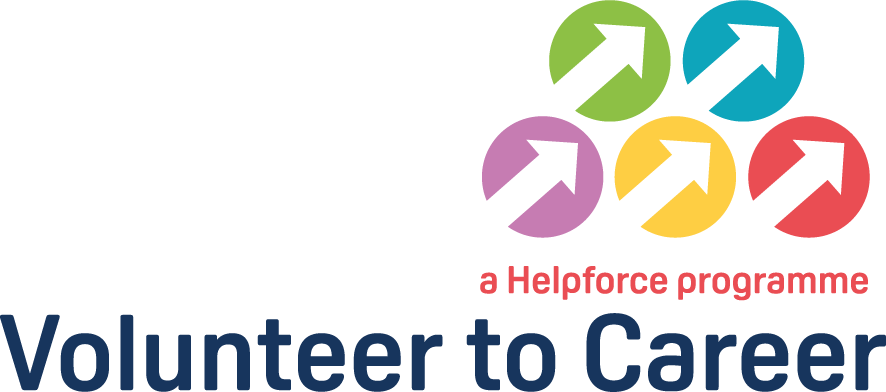 Amy Edisbury-Williams started volunteering with Cheshire and Wirral Partnership NHS Foundation Trust (CWP) in July 2022 when she was looking for ways to help her local community and explore her interests. Amy was then introduced to the Helpforce Volunteer to Career programme which combined her passion for art and therapy. Amy's progress through the programme led to securing a paid job at the Trust working as an Occupational Therapy Technical Instructor.
From volunteer, to a career in art therapy
Amy has volunteered since 2021 facilitating mindful art groups within charities and in-patient organisations. Amy worked in hospitality full-time alongside this with the long-term goal of applying to do a Masters in Art Therapy.

Amy started volunteering on the mental health rehabilitation wards at CWP in 2022, accompanying the Occupational Therapists as they supported people in recovery. At the start, Amy did not have much knowledge about mental health treatment, but she felt completely supported by the Occupational Therapists.

"Volunteering was a great way to begin my journey within the trust as I got hands on experience of working in a mental health rehabilitation environment."

In March 2023, Donna Cain, Volunteer to Career Co-ordinator at CWP (pictured below), introduced Amy to the Helpforce Volunteer to Career programme, funded by NHS England, and recommended Amy apply.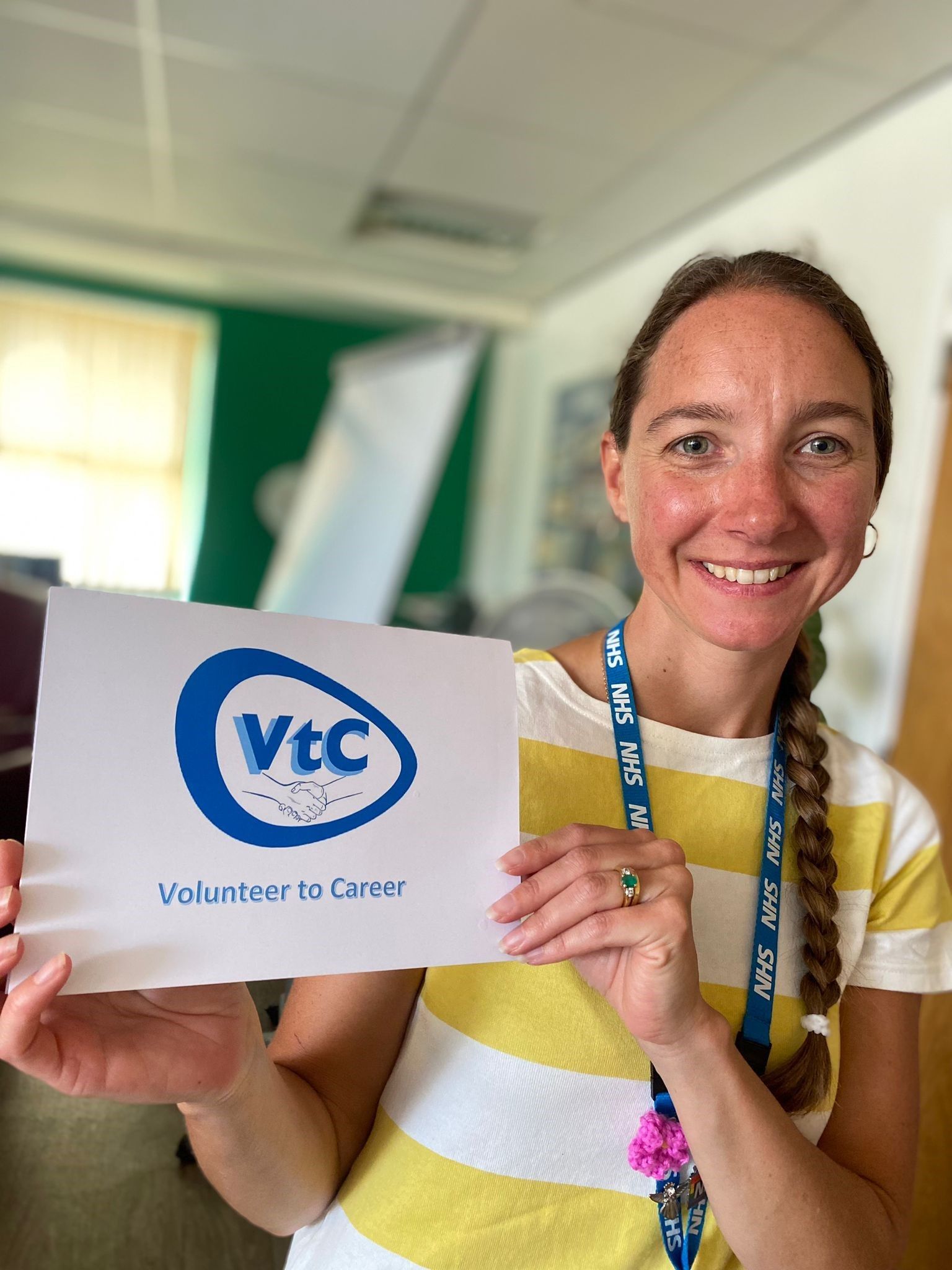 Amy said:
"I'd already been volunteering for 18 months by that point, and I knew the CWP environment was a place I wanted to work full time if I could. Getting any role within the NHS can be challenging but the Volunteer to Career programme helped support me in getting the right experience to support my application"
For Amy, going through the Volunteer to Career programme was a win-win situation: not only was she gaining valuable experience on the wards whilst volunteering, she also met with Donna on a regular basis who provided 1-on-1 guidance, regular supervision, and made sure the wraparound training and development package would give Amy the skills and tools she needed to ultimately apply for a paid role.
Amy said:
"Volunteering and working alongside the Occupational Therapists was a great way for me to experience whether this was a career I wanted to do. It felt like a really good "Try before you buy" situation and allowed me to put my interests to the test. It also gave me a leg up when it came to applying for my current job."
Amy has a passion and skill in artistry and thanks to the Volunteer to Career programme, has been given the perfect opportunity to blend it with her interest in mental health. This has also made a huge positive impact for people in recovery: a big part of Amy's role as an Occupational Therapy Technical Instructor is to lead art sessions for them.
Amy said:
"If someone hasn't got a lot of experience in art, the idea of putting on any kind of session can be daunting, so the Occupational Therapists found having me lead and guide the group quite a relief. They would always be there to help, but sometimes it can be difficult prompting people into drawing or making things, but I always encourage the staff to participate as it helps the service users engage with the session."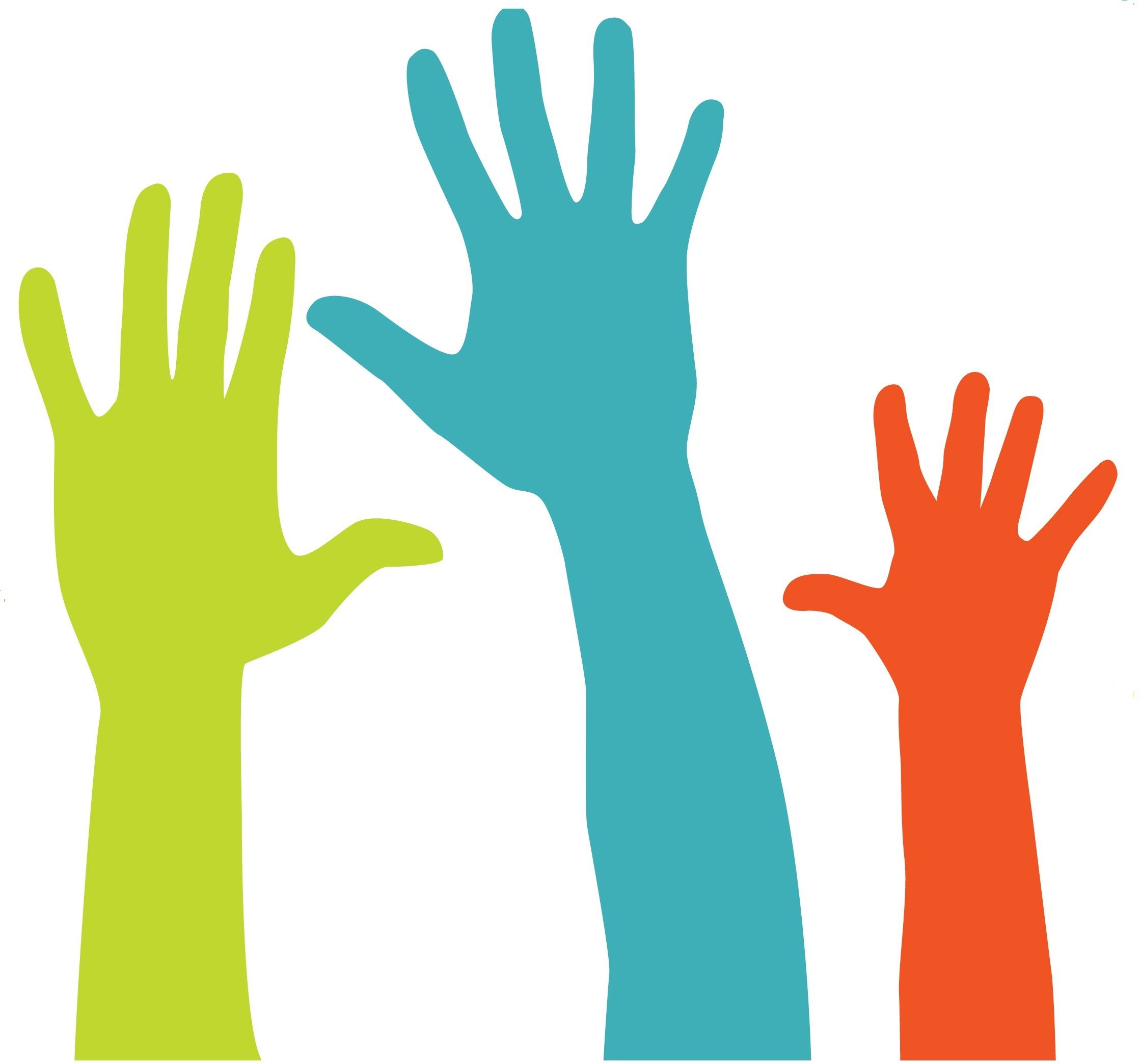 Skills learnt
For Amy, working on a hospital ward was nothing like anything she had done before. She strongly believes volunteering and the Volunteer to Career programme has not only grown her experience in a clinical setting but has also helped to develop her problem solving and interpersonal skills. Watching how staff would handle different situations service users has really built her confidence.
What next?
Amy will be starting a Masters degree in Art Therapy whilst continue working as an Occupational Therapy Technical Instructor. Her hope is that her Masters will help her transition even further into a permanent career in therapy.

Amy said:
"I have always been interested in the counselling side of therapeutic work which is why I have been working towards an Art Therapy Masters. I think this job will marry up nicely to my course with regards to working within mental health and facilitating therapeutic interventions."

And as to whether Amy would recommend Volunteer to Career to anyone thinking about volunteering, the answer is an emphatic: "Yes, massively!



"It's probably the best thing I've ever done in terms of where I am now and the experience I've gained, it's been priceless. If you have the ability or access to volunteer and take part in the Volunteer to Career programme at your local health and care organisation, just have a go."