How Volunteer to Career has given Umair the confidence to pursue a career in eyecare
11th August 2023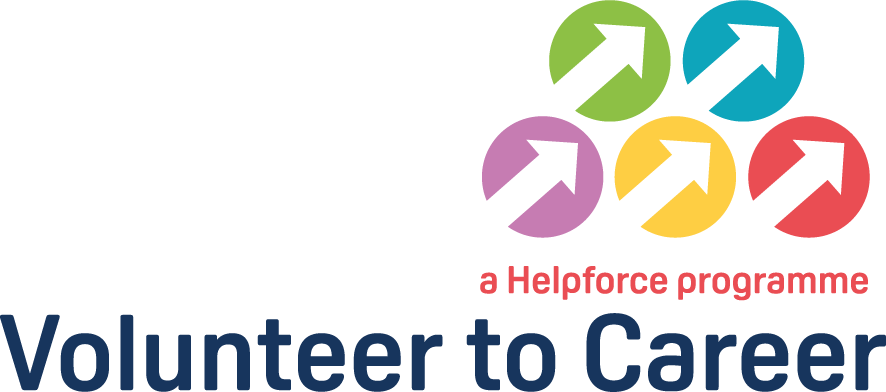 Before taking part in the Helpforce Volunteer to Career programme, Umair was unsure and lacking confidence when speaking with people. When we spoke with him, Umair was engaged, and his face lit up with joy when he talked about pursuing a career in orthoptics or ophthalmology following his Volunteer to Career experience at Moorfields Eye Hospital NHS Foundation Trust at City Road in London.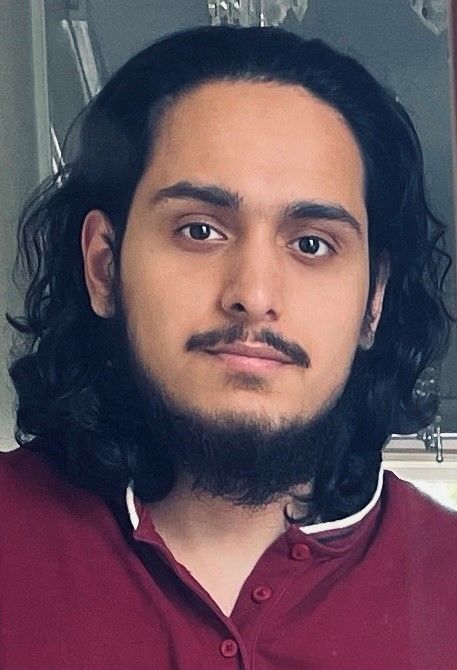 From volunteer to a future career in eyecare
Umair is quiet, reserved, and very humble when he speaks. At the time of writing, he is waiting for his A-Level results which he hopes will confirm a place at the University of Sheffield (part of the Russell Group) to study orthoptics or ophthalmology from September 2023. If it wasn't for his volunteer and Volunteer to Career experience, Umair isn't certain if that would've happened.
"I started volunteering at Moorfields in 2021 partly because I wanted to learn, but also because I can be shy and speaking to people can be difficult for me. At the start I was just guiding patients around the hospital and taking them to different departments, assisting people who couldn't see or had difficulty walking. It helped teach me how to approach and talk with people. It helped me learn how to start a conversation, which is good because I was struggling. My confidence to speak up has really improved."

Natalia Tomashpolskaya is the Volunteer Service Manager at Friends of Moorfields, a charity that supports patients and staff at Moorfields Eye Hospital. Adept at identifying people's potential, she introduced Umair to the Helpforce Volunteer to Career programme in February 2022, funded by NHS England. As Umair had already been volunteering at the hospital, he used the opportunity as work experience and quickly developed an interest in orthoptics and ophthalmology.

"I started accompanying doctors and nurses into surgeries and seeing theatre patients. My role was to hold the patient's hand and talk with them to help calm their nerves. It was a really great experience as I got to observe firsthand how the staff applied their skills. I watched how they communicated and made the patients comfortable, and how it all comes together. Eye surgery can be very frightening for a lot of people."

Umair admits that whilst observing things like cataract operations was fascinating, it was staff showing him how to talk with patients that made a huge difference.

"Sometimes it was difficult for me. I didn't know how to ask a patient if they wanted me to hold their hand during the operation. But the staff showed me how to approach different people, listen to what they want or need, and go with the flow. People are different. Some patients were easier to get on with, others could be really stressed out, and it would take time to understand how I could help reduce their anxiety."

One of the biggest takeaways for Umair about the experience was how supportive and engaged the hospital staff were.

"Everyone helps each other. They all communicate well and manage to balance everything around a really busy environment. I soon realised it wasn't just the doctors who do everything. I got to see how the administrators supported the work by checking people in and making sure doctors had the right medical records available. I got to see how the nurses and doctors worked together to ensure patients were comfortable and surgeries were prepared. Everyone worked together to keep the hospital working. It was really amazing."

Skills learned

Umair feels humbled by the whole Volunteer to Career experience. He believes his confidence and communication skills have been enhanced by working alongside the hospital staff at Moorfields Eye Hospital. He said:

"It made me humble. It showed me how important it is to respect everyone. To understand different people's health, their worries, and opinions. To understand their fears and try to make them feel comfortable. Almost like making someone feel like they're at home in the hospital. Patients could feel stressed and anxious, but the staff showed me to talk with them as well as watch how surgeons treated different eye conditions."

What's next?
Umair is determined to study and complete his degree, after which he intends to apply for a job at the Trust when one is available. He strongly believes the experiences he's had from volunteering will support his CV and any application he makes.

"I hope people will remember me from my time volunteering so hopefully that will stand me in good stead! Right now, I want to be a surgeon because I saw first-hand how amazing it is to help people see again."

Umair is so happy with his volunteer experience that he is also going to volunteer at the Moorfields Eye Centre in Ealing and has been recommending the Helpforce Volunteer to Career programme to his younger brothers, who are currently studying for their GCSEs.

"Volunteer to Career is a great way to expose people to different work environments in health and care. It lets you see different teams and departments and help you understand areas you would be interested in working in. And for me, it's helped me be more confident in my own decisions."

You can learn more about the Volunteer to Career programme here.

Contact us at: vt@helpforce.community
Update on Umair's career ambition
Umair recently got in touch to let us know that he has been accepted for a place to study Orthoptics at the University of Sheffield (Russell Group)! Umair is delighted and is looking forward to a career in eye medicine.