Information and Support Facilitator Sarah goes above and beyond for volunteers
30th October 2021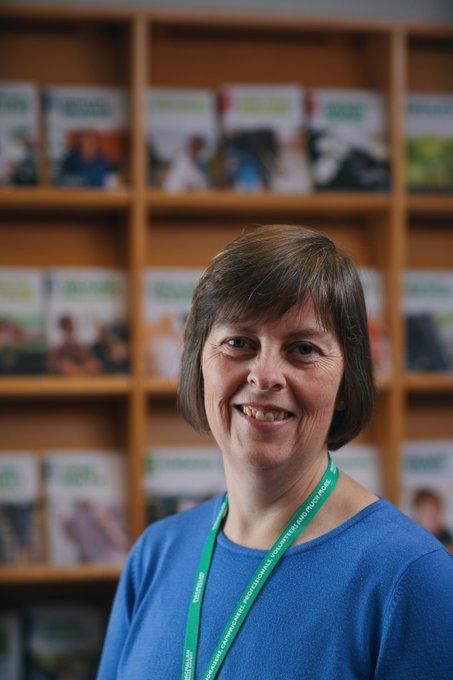 An individual who cares deeply about volunteers, supports the Voluntary Services Team and also became a Health Board Volunteer herself! In her role as Information and Support Facilitator, Sarah has taken on many roles and tasks during the pandemic. Pre-pandemic, Sarah had always worked and supported her own team of volunteers and since the pandemic has become more and more involved with volunteers in other roles and has supported the Voluntary Services Team.
Sarah began working with the Voluntary Services Team more closely with the introduction of Covid Support Volunteers within the Clothing Collection and Drop off Service. A service that allowed visitors to drop off and pick up patients' belongings in a safe, public area - volunteers would then run up to the ward to drop off or collect the belongings. Sarah went above and beyond, tirelessly working face-to-face with the volunteers to provide this service. Welcoming new volunteers and undertaking the first-day inductions with new volunteers, settling them in, showing them the routes to take and being there to support them throughout their volunteering journey. All of this while also undertaking other pandemic related tasks, not connected to her usual role.
These tasks were sometimes very emotionally charged. Sarah did not hesitate to become more involved with the volunteers on a wider scale and was often the first line of face-to-face support for volunteers when needed. Often learning the Voluntary Services processes and procedures as she worked with the volunteers and the Voluntary Services Managers. Sarah is a very caring and supportive team member, making sure that the Voluntary Services Team had the support on the ground they needed while ensuring volunteers were comfortable in their new roles. She gave feedback to the Voluntary Services Managers on what was and wasn't working and helped them to make changes to the services where needed.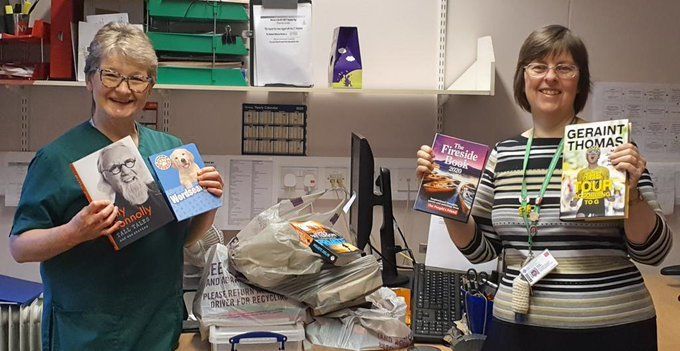 Many of the changes would not have been made without the support from Sarah. Not as many volunteers would have been inducted within such a short space of time without her support. Sarah is always there for the volunteers if they have questions or need extra support and she is able to do this at two of hospital sites, where the Volunteer Managers cannot attend in person. Sarah contributes to the management of the volunteering rotas, letting volunteers know when she is in and being there for new volunteers to welcome them to the team and ensuring they are buddied up with an experienced volunteer while they settle into their new role. She keeps volunteers safe and following social distancing guidelines while keeping their spirits up during difficult times throughout the pandemic. Additionally, Sarah organises and collects data of interactions that volunteers have had with members of the public, so the Voluntary Services Team can understand the impact volunteers have made within our hospitals. This information is often used in reports and shared on social media platforms to showcase the work being done. Sarah often champions our volunteers and other staff and departments via social media. Posting about volunteer achievements and sharing posts, showing her dedication to the Health Board as a whole and encouraging the Voluntary Services Team and the volunteers.
Finally, Sarah decided to become a Health Board volunteer herself, volunteering in her spare time in our Mass Vaccination Centres on weekends, as part of the Mass Vaccination Centre volunteer wayfinding team, helping the centres to run smoothly alongside the other volunteers. Her dedication to helping the Health Board, colleagues and volunteers has been mind blowing and the Patient Experience Team could not have done as much without her dedication and constant support.
You can read more inspiring stories here.