Three ways volunteers can help to reduce winter pressures on health and care services
19th September 2023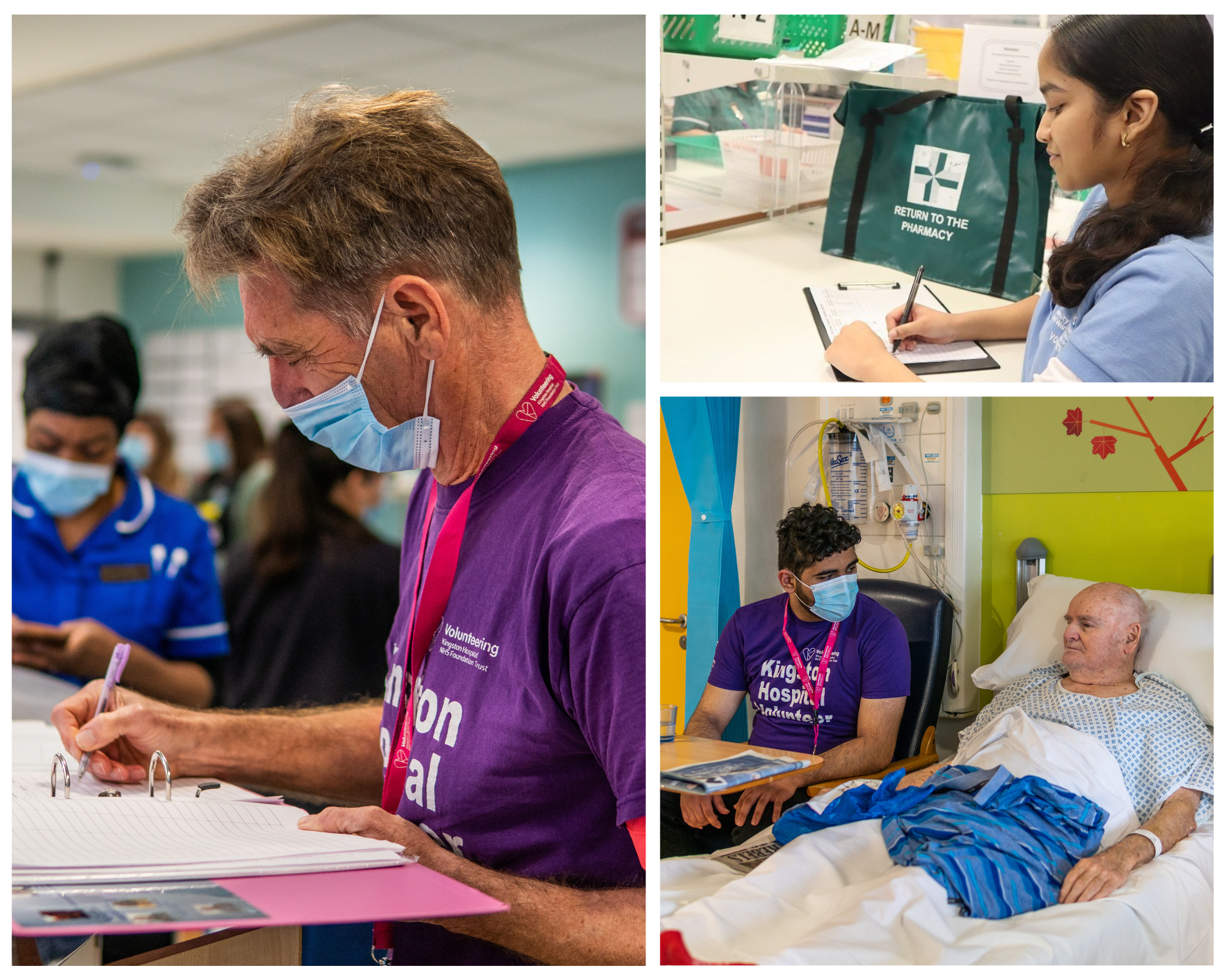 Written by Maeve Hully, Director of Volunteering at Helpforce
This winter is expected to be extremely challenging for everyone in health and care, with a forecast that there will be more than 12,000 patients stuck in hospital every day, although they're ready to be discharged and go home.
We know there are plans in place to mitigate winter pressures, with the focus on cutting waiting lists, increasing bed capacity and speeding up patient discharge (GOV.UK, 2023). Helpforce believes that we could be making much better use of volunteers, and we are urging NHS leaders to make sure that their plans involve volunteers.
From our experience working with many organisations across health and care, we know there are great models for quickly rolling out volunteering services. Here are three tried and test models that will make a real difference to the pressures on staff and patient experience.
Emergency department volunteers
It has been reported by the Care quality Commission that patients in emergency departments are waiting much longer, with 17% of patients waiting more than four hours to be seen, compared with 4% in 2020.
The report also found that 72% of these patients felt they were treated with dignity and respect 'all the time', a drop from 81% in 2020. Support from volunteers can make a real difference.
Helpforce worked with South Warwickshire NHS Foundation Trust to design and roll out our Emergency Department Volunteering model. Volunteers help restock equipment and make sure everything is ready when clinicians see patients. They also escort patients to X-ray departments, pick up medications, or provide a listening ear to help ease anxiety for patients and their families. Within five months of the service being in place, they had spent 466 hours helping patients, staff and their families.
A consultant at the trust's A&E department said: "Volunteers are our backbone when it's tough going. Our experienced volunteers know what to do and say to our patients and this frees up more staff-time with our patients."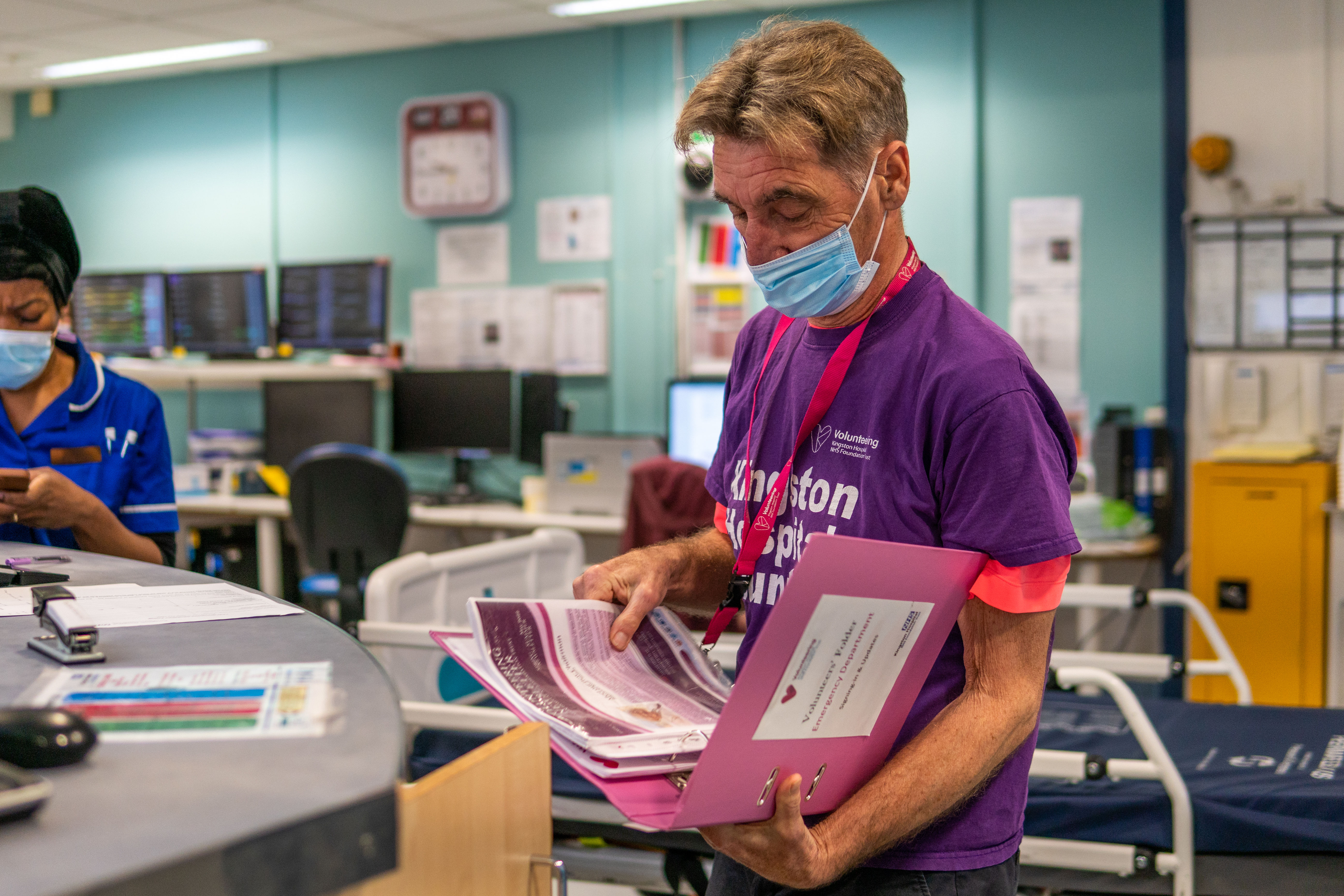 Discharge volunteers
Delayed discharge is always a problem in the NHS and, and even more so during the winter months.
Response volunteers focusing on discharge can help speed up discharge. In one trust where this volunteering service has been rolled out, staff estimated that volunteers had enabled patients to leave hospital an average of 44 minutes sooner on the day of discharge. For instance, they can help patients get ready to leave by packing their belongings, providing emergency food parcels and clothing if needed, and waiting with them in the discharge lounge.
As well as working in the hospital, they can help set things up for the person when they get home, making sure they have food and drink, or checking their power and heating is all working. They can even provide continued support after discharge, helping with shopping or supporting them over the phone, to connect them to other services and support they need.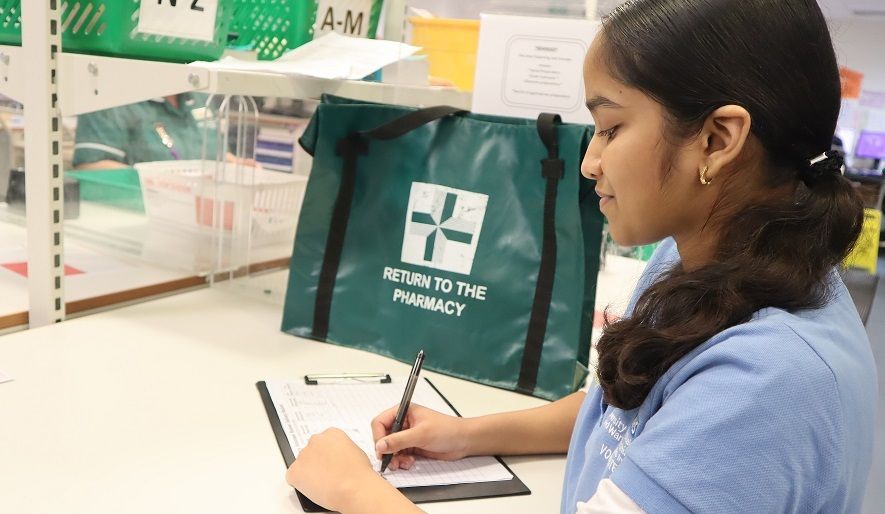 Mealtime support volunteers
Many patients need some help to eat and drink properly. Several studies have shown that between 34 and 39% of hospital inpatients aged over 65 face the risk of malnutrition.
Mealtime support volunteers can encourage and support patients to eat and drink.
Our data from implementing this model services shows that 88% of patients with volunteer support report always receiving enough to drink at mealtimes, compared to 70% of other patients. And 73% with volunteer support report having enough support to eat their meals, compared to 48% of other patients.
As well as helping patients, this volunteering service releases frontline staff to support patients with great needs - or simply allows them to take their breaks. 92% of staff reported they were satisfied or very satisfied with mealtime support volunteers, calling them "a god send to us" and saying that "our ward couldn't cope without the support of the mealtime support volunteers".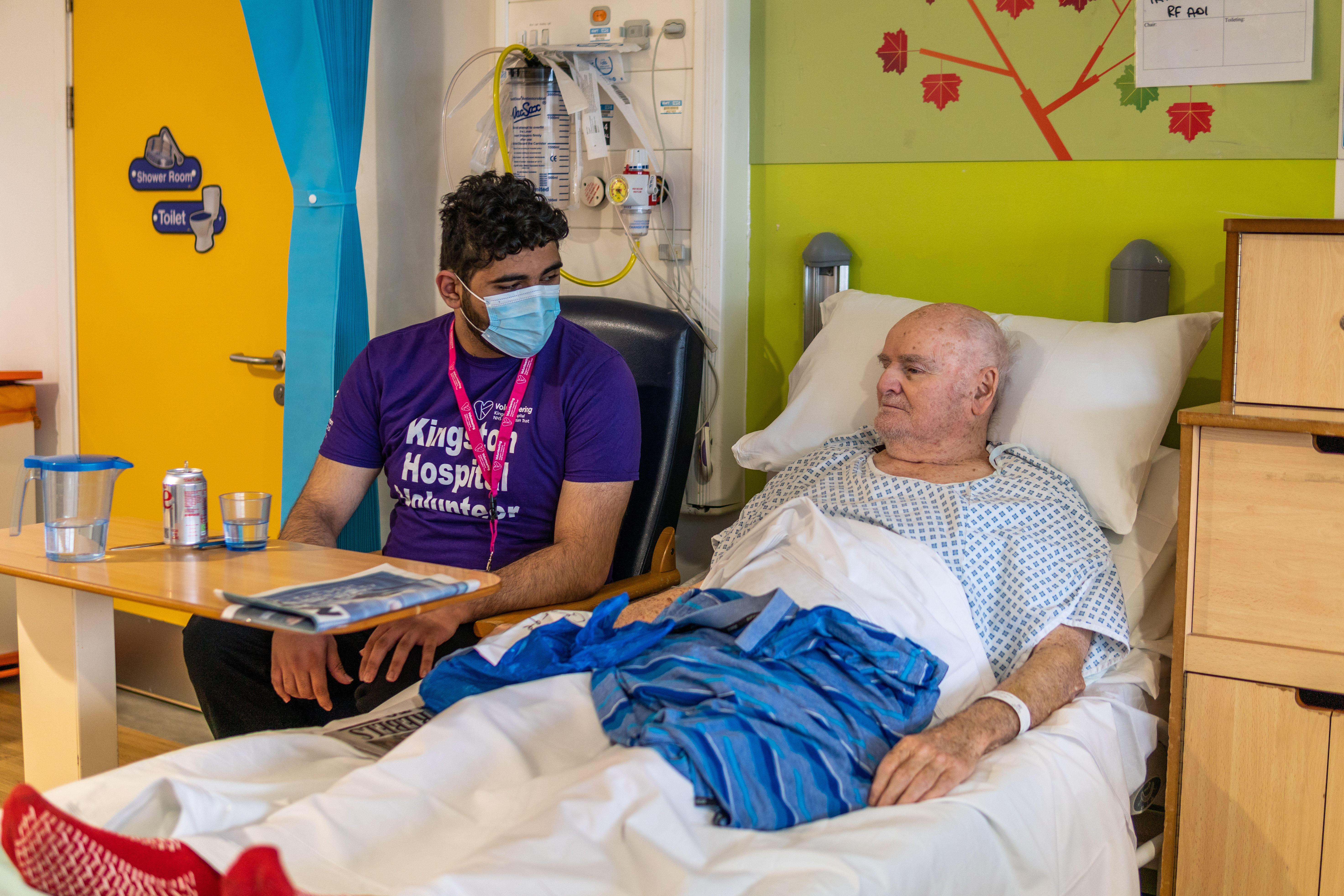 Solutions are here – and you don't need to wait
We know that health and care organisations need help to cope with the increasing pressures, while delivering the best care to patients. That's why Helpforce is now running a free course to help organisations get these three volunteering services ready to go live within 8 to 16 weeks.
If this free support is what you need for your organisation, you can find out more and register your interest on our website.