Webinar – New Volunteer Training Programme
24th May 9:00am - 10:00am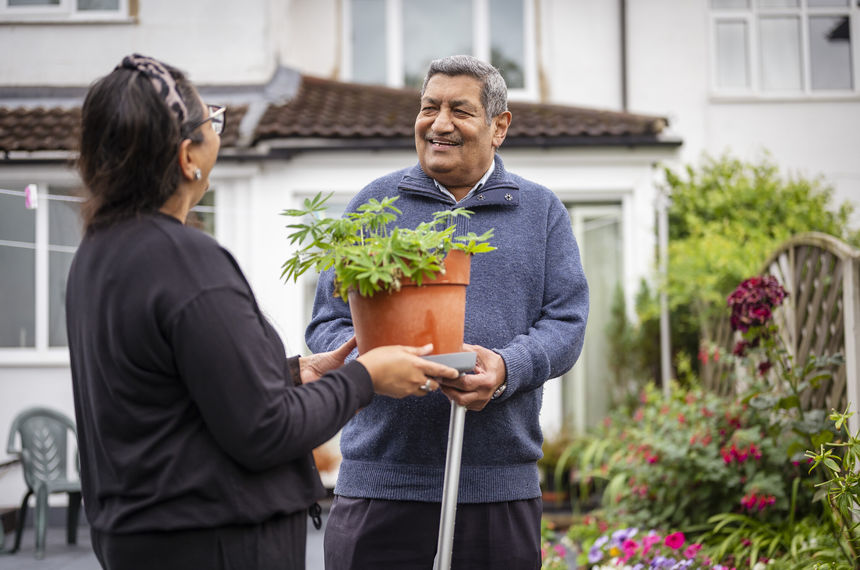 Join us to hear about a suite of volunteer modules that have been developed to support volunteers. The training has been co-designed with volunteers and volunteer managers and has been developed in collaboration with Skills for Care.
Those volunteering across health and care, in acute Trusts, local authorities and voluntary sector organisations have thousands of contacts every day with individuals and are ideally placed to support health and wellbeing. The training covers key themes that are important at a 'place level' such as health inequalities and making every contact count.
The training will help volunteers who are supporting individuals 'Back to Health'. Whether this be by calling people on waiting lists and checking how they are, supporting them post discharge or visiting them in their home as part of a fall's prevention programme.
During the session you will hear more about why the training was developed, how it has been designed and how you can get access to the training material.
Our speakers are:
Mark Lever, CEO - Helpforce
Tricia Pereira, Director of Operations - Skills for Care
Gemma Smith, Health and Wellbeing Manager - Warwickshire Community and Voluntary Action
Sara Miles, Programme Manager - Helpforce
Register for this event here