Helpforce Champions 2023 Winner - Catherine Jowitt
3rd October 2023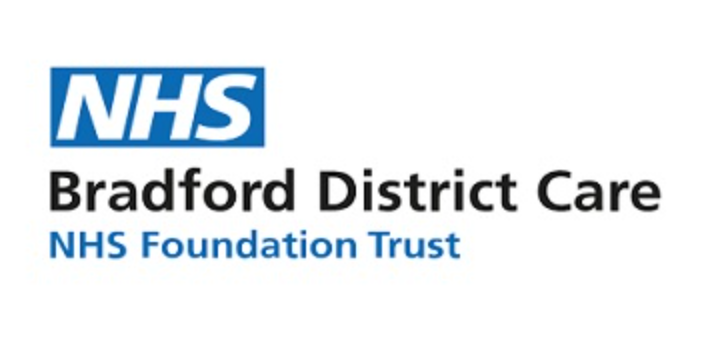 WINNER for Volunteer Lead of the Year 2023
Catherine Jowitt Head of Charity and Volunteering

Video entry
Catherine Jowitt's development of volunteering in Bradford District Care Foundation Trust (BDCFT) dates to 2019, when she recognised the demand for volunteering could far outstrip the resources committed. The resulting approved business case increased the resource to a Volunteer Service Manager, Administrator and 2 Inpatient Volunteer Coordinators. Although COVID put the brakes on, it did not stop development work over the following years.
Catherine has led BDCFT to be:

One of the first 5 NHS Trusts nationally to launch NHS Cadets.
One of the first 5 NHS Trusts nationally to launch the Helpforce Volunteer to Career programme.
One of 15 NHS Trusts to receive funding from HEE to launch a Volunteer Management system (Assemble) and National Volunteer Certificate and get them working together – now, volunteers seamlessly access HEE e-learning from Assemble.
Following the deployment of Assemble, the trust has its first full 12 months of volunteer data – the trust now knows the number of:

active volunteers
volunteered hours
active roles
volunteers in recruitment
Volunteer to Career outcome data
The first NHS Trust nationally to join the Helpforce Back to Health campaign.
Secured funding for a second Volunteer to Career project with AHP at Place with their two Acute Trusts; this led to BDCFT recruiting volunteers and placing them at BTHFT and ANHSFT – a breakthrough for volunteer portability and working collaboratively with Acute Trusts in Bradford.
Supported the application for a third Volunteer to Career project in Bradford – working at Place to support the midwifery recruitment pathway, a project working with the 3 NHS Trusts and VCS partners.
Overseen the rapid growth of the volunteer service:

Launching a volunteer strategy widely recognised internally and nationally as an excellent strategy.
Overhauling the volunteer recruitment process to ensure governance and processes can recruit and manage volunteers at scale.
Instigated one of the most significant developments in volunteer service delivery. The funding of Volunteer Coordinators from clinical service budgets has enabled the rapid increase in staff working on volunteering, gaining national recognition for an approach rightly recognised as 'genius'.

Catherine's leadership has led a culture shift in the organisation; volunteering is now part of service transformation and workforce conversations. Volunteering is seen as part of the solution to many challenges, including recovery and moving people away from clinical services, and supporting future workforce challenges.

Catherine is a leader in supporting colleagues nationally in the development of volunteering, including:

Leading a Mental Health and Community VSM peer support network, which started with Catherine and two others, and now has 17 members from NHS Trusts across the country.
An active member of the local ICS Voluntary Partnerships group, bringing together NHS and VCS people who have a role with volunteers. Under this, she set up an NHS–VSM–ICS network to bring together all the VSMs in ICS Trusts to network, learn and work together.
Proactively supported the secondment of a VSM to BTHFT