Discharge lounge volunteers - Role description
Tags: Template
16th March 2021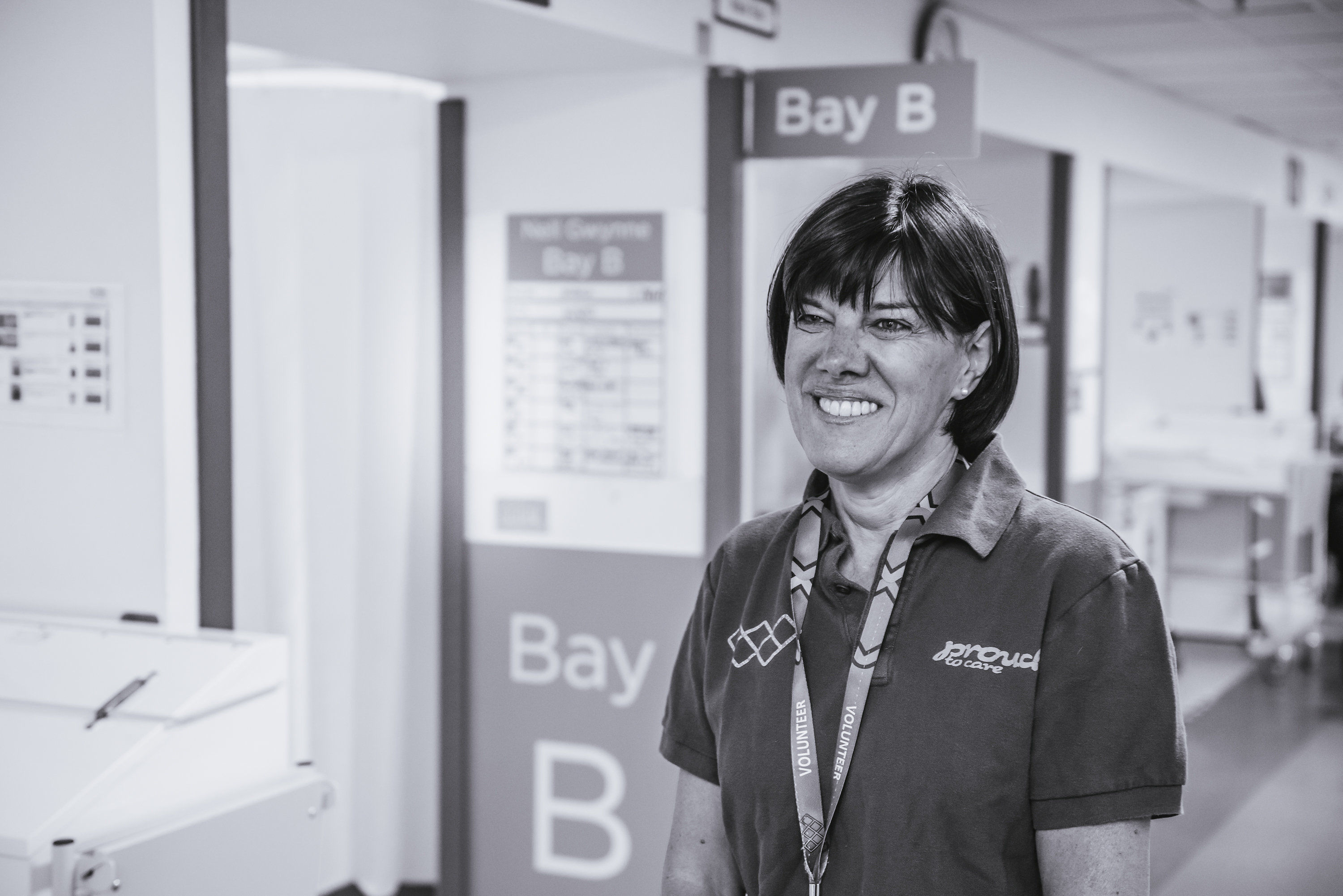 This role description is shared by Elizabeth Pollard, Volunteer Coordinator at University Hospitals Plymouth NHS Trust
What is the Discharge Lounge?
The Discharge Lounge, located on Level 3, is an area set aside for patients, who are well enough to leave the hospital, to wait in a comfortable, safe environment, prior to being collected by a family member or getting transport home. The Lounge is always busy, and sees approximately 200 patients per week. Currently (Nov 2020) the Lounge can accommodate a maximum of 13 patients at a time.
Why we need your help
Sometimes patients can wait in the Lounge for several hours and the friendly face of a volunteer to help them pass the time is greatly appreciated. They are often waiting for medication to take home with them. Staff are also grateful for a volunteer who can help by carrying out some non-clinical errands and tasks.
What you will gain from this role
You'll meet new people every time you attend, and have the opportunity to help them in a positive way.
You'll be able to keep fit and active and help as part of a team.
You'll receive support and training from staff within the area.
What does a Discharge Lounge Volunteer do?
As a volunteer in the Discharge Lounge you are likely to spend much of your time chatting to waiting patients and keeping them company (particularly while those using the lounge are encouraged to do so unaccompanied).
You'll be able to offer patients hot drinks, lunch and go shopping for them (within the hospital), to help prepare them for when they get home.
You can help in other ways too, such as collecting medication from our Pharmacy Department. This will enable staff in the Lounge to continue caring for the patients and ensure their medication is brought to the Lounge promptly.
When a patient has left the Lounge, with appropriate personal protective equipment (PPE), you may be asked to help wipe surfaces to ensure the area is prepared for a new patient.
You may occasionally walk with a patient as they leave the hospital (this will only be undertaken when staff agree it is safe for you to do so) but will not accompany them off-site.
What we won't ask you to do
You won't be providing clinical care to patients (ie. doing the tasks which the staff have been trained to do).
You won't be asked to physically help patients or push them in wheelchairs.
We won't ask you to carry heavy loads.
For the time being, you won't be going into other clinical areas in the hospital, such as wards
What skills or experience do you need?
Excellent communication skills – talking and listening to patients and staff – with a good standard of oral English
Understand and comply with confidentiality requirements
Have a professional and friendly demeanour, and able to work in a team
Be committed to the role and attend regularly. Be punctual and dependable.
Within the boundaries of your role, be self-motivated and able to help without direct supervision
The ability to know when to seek help – although guidance will be given.
A reasonable level of fitness – you will be standing and walking during some of your 'shift'.
Location
Derriford Hospital, Plymouth
Days and times required
Monday to Friday, late morning until approximately 4pm.
Point of contact
Senior Sister
Other requirements
Applicants must be at least 16 to volunteer in this role.
Health: you should be in a low-risk health group. Those considered at an increased risk of severe illness or those caring for vulnerable adults should not apply to carry out this role. Subject to covid-age risk assessment.
Training: undertake all relevant training for the role and comply with instructions
Application requirements: A standard Disclosure & Barring Service check, formal volunteer registration.
Covid Rating
Green
Mitigation:
Volunteers must check in with their supervisor on arrival and check out when leaving. Their attendance is recorded for 'track and trace' purposes.
Volunteers are provided with appropriate personal protective equipment (ppe)
A face mask must be worn while volunteering and on hospital premises
Volunteers are advised to maintain an appropriate social distance from staff and patients
Volunteers will not be asked to escort patients or visitors to ward areas
Hand sanitiser is available and volunteers are instructed when to use this
Wipes are available to use on surfaces such as tables and chairs
Training will be given and volunteers will be instructed as to how to safely prepare refreshments
You may also be interested in
If you wish to share your knowledge on the Helpforce Connect, please visit this page (please note: the button "Contribute your resource" is only visible to logged in members).