Home from Hospital Volunteer Discharge Support Team
Tags: Guidance, Template
16th March 2021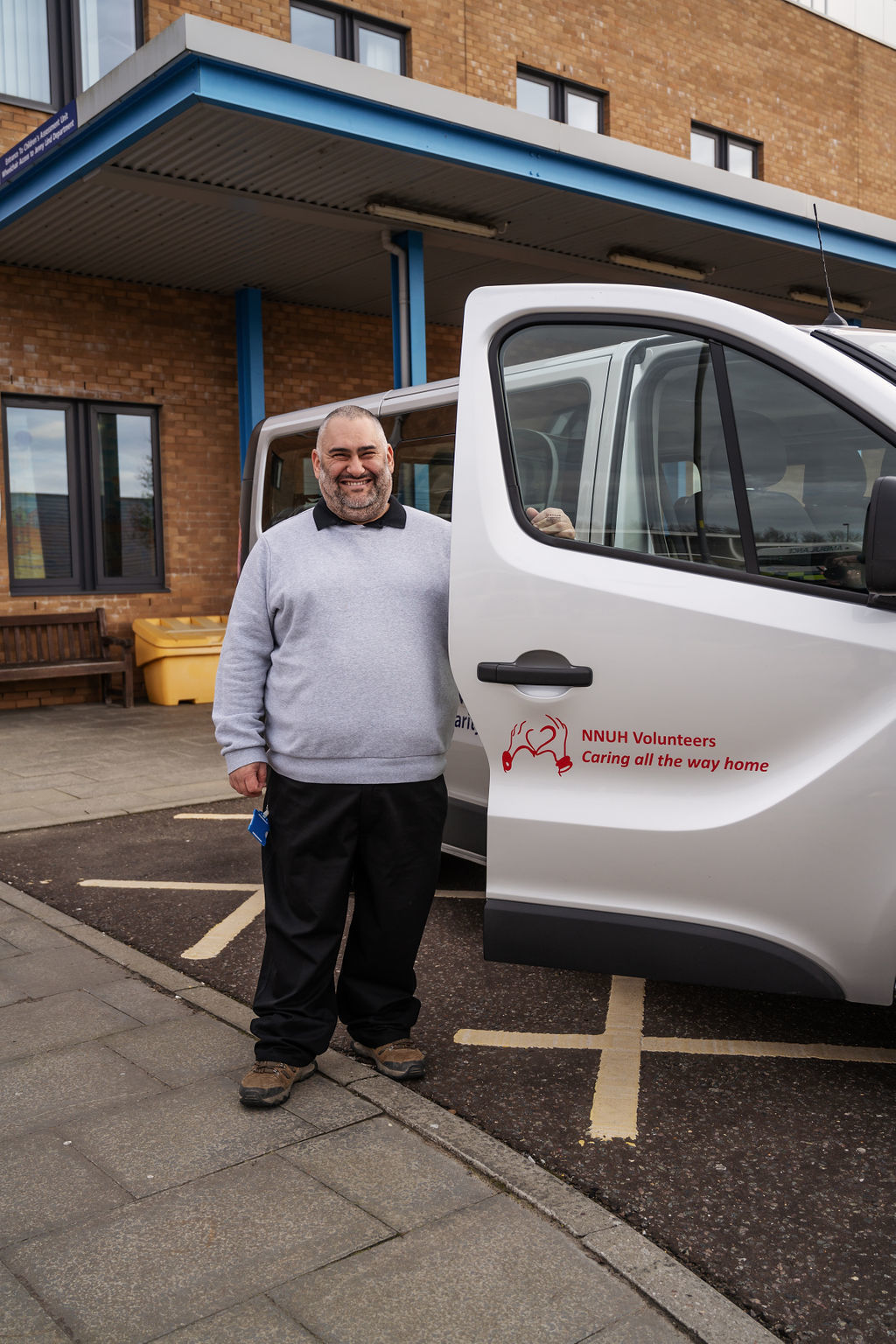 Volunteer and Discharge Role and Person Specification Criteria
Full description of role, skills and other requirements provided by North Tees and Hartlepool NHS Foundation Trust.
Volunteer Discharge Support Team
The work volunteers do makes such a difference to staff, patients and visitors, and we are very grateful for their efforts. Volunteers play a valuable role across the hospital and within our community and can do from two hours a week to as many hours as they can spare. The hours and duties are adapted to fit in with the lives and interests of the volunteer, with some working during the days and some in the evenings or weekends.

Role outline
Working under the supervision of staff to provide a service which supports all discharge functions, including supporting staff, patients and family whilst maintaining respect for individuality, confidentiality and the dignity of all patients.
The role includes:
Meeting patients whilst on wards or in Discharge Lounge to establish a relationship to be developed upon discharge.
To collect patients from across the Trust and escort to the Discharge Lounge. May be required to support wheelchair users, (For which training will be provided).
To ensure patient's well-being and comfort whilst they are waiting final preparations before they leave the Trust.
As necessary, arranging transport via volunteer drivers.
To talk/chat to patients who are waiting, acting as liaison between patients and the staff. Taking and passing messages appropriately.
When necessary and appropriate, collect medication from pharmacy ensuring guidance is followed at all times.
To offer refreshments to patients.
To escort patients to toilets and to areas for collection when necessary.
To escort patients to their place of home and ensure their safe arrival. Reporting any causes of concern to an appropriate staff member for prompt action.
Maintaining contact and support with discharged patients for 28 days either by visits to home or by phone to ensure they are integrated into the community and are given opportunities to take up further offers of support from the public and volunteer sector, ie local authority support networks, volunteer lunch clubs, etc.
Acting as liaison between patient and the Trust to ensure safe re integration into the community.
If required, to undertake any other duties required following any appropriate training and guidance from staff.
Additional information
These roles are needed Mon to Sun, 10am to 6pm. We don't expect volunteers to cover all these hours, any hours you can support will be greatly appreciated.
Uniform
You will be issued with a polo shirt which identifies you as a volunteer. This should be worn with suitable trousers or skirt and appropriate footwear i.e. not sandals. You will be required to wear an ID badge at all times whilst you are carrying out volunteer duties.
The Trust uniform and personal appearance policy applies to all staff and volunteers and the main points of this policy which you should note are that, while on clinical areas, you must not wear a wristwatch, bracelets or stoned rings as these items of jewellery can prevent good hand hygiene.
Training

You will be required to undertake Trust induction training, wheelchair use training, Local services training and any other training deemed appropriate. This may include dementia awareness training.
DBS
An enhanced DBS will be required for this role.
For the full document please download the attachment