Overview of Brent - Emotional Wellbeing and Mental Health Project
Tags: Template
23rd November 2021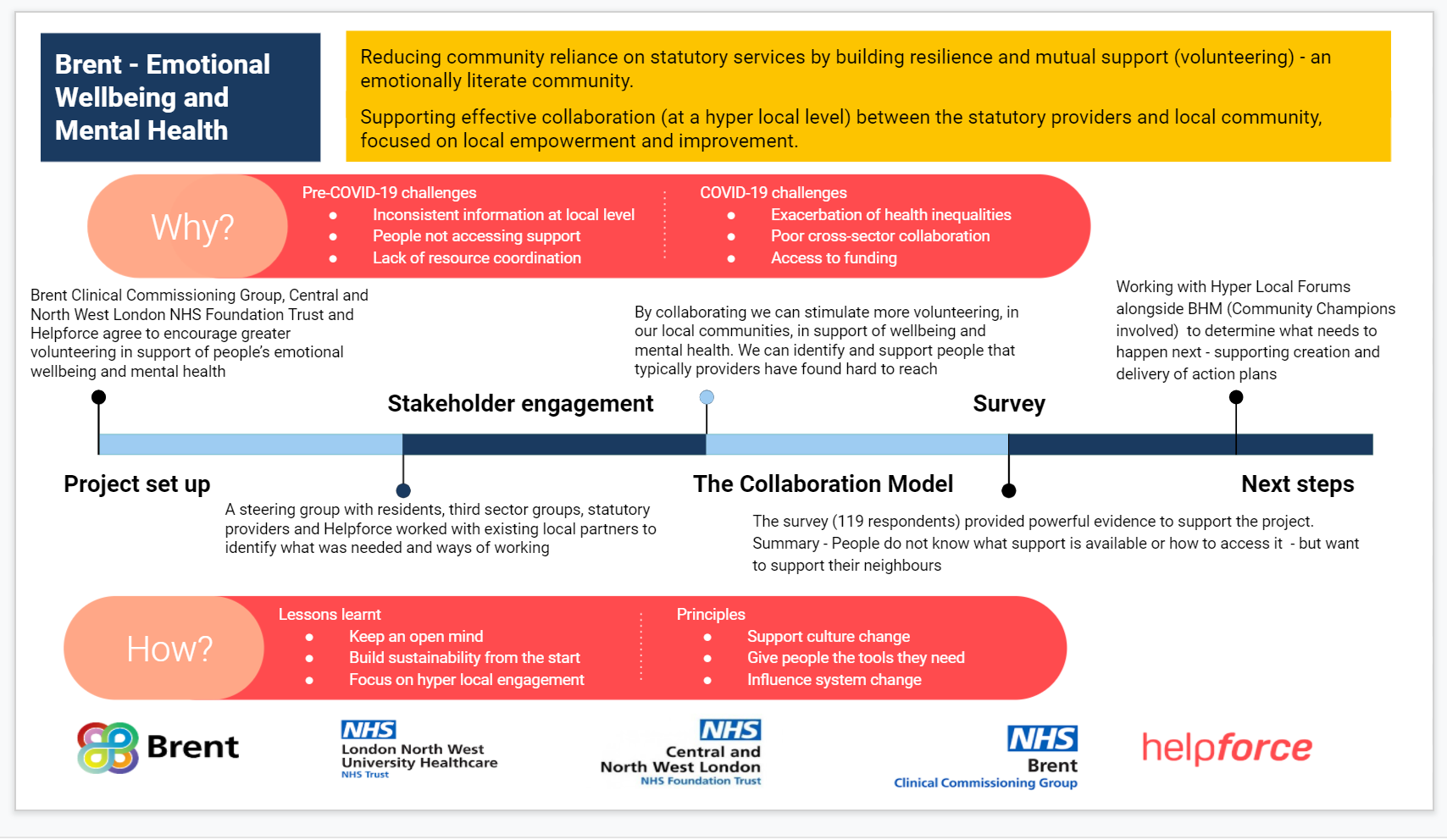 Reducing community reliance on statutory services by building resilience and mutual support (volunteering) - an emotionally literate community.
Supporting effective collaboration (at a hyper local level) between the statutory providers and local community, focused on local empowerment and improvement.
Please download the attached PDF for the full document.
You may also be interested in:
If you wish to share your knowledge on the Helpforce Connect, please visit this page (please note: the button "Contribute your resource" is only visible to logged in members).