Response volunteer - Role description
Tags: Guidance
15th March 2023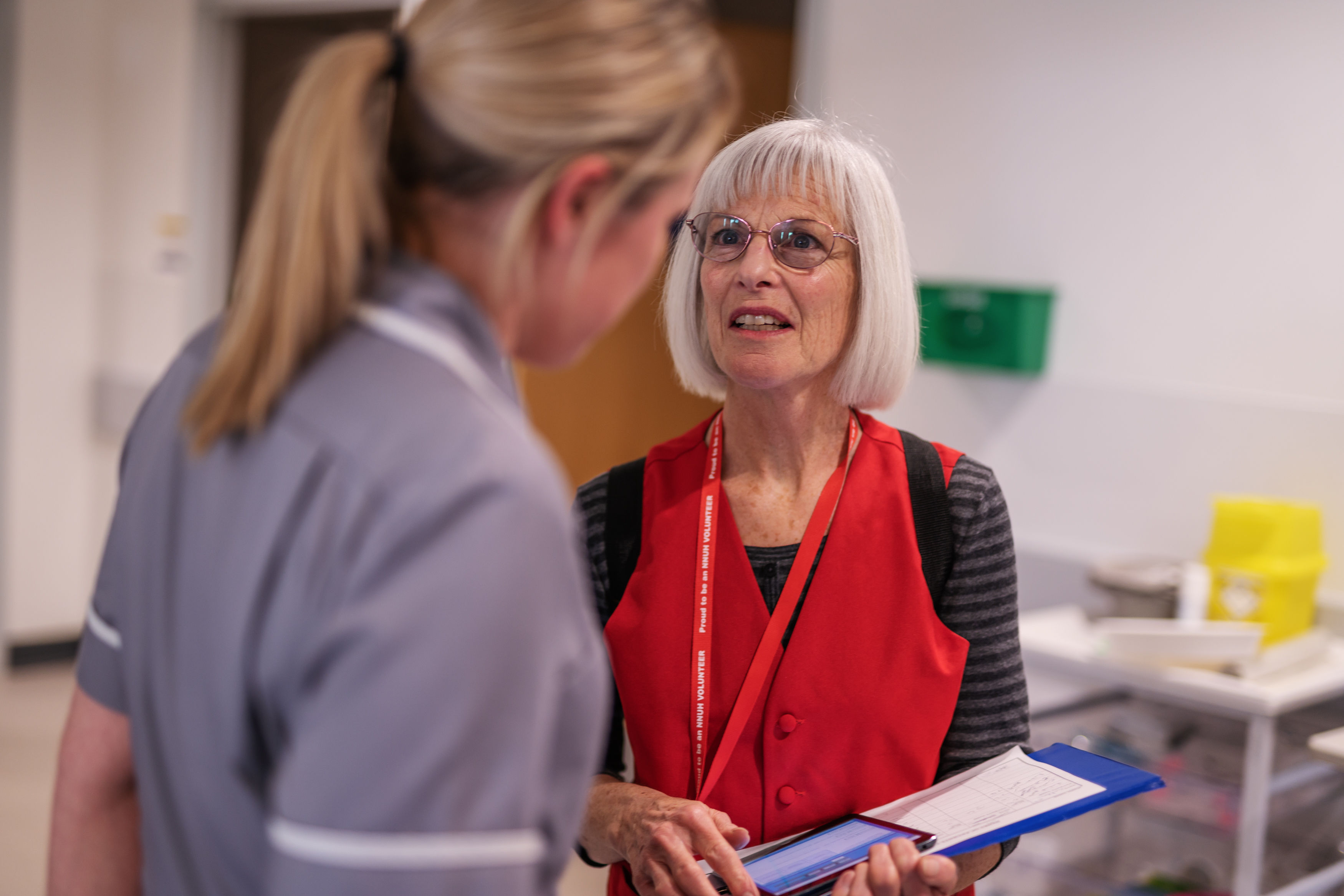 Thank you to George Eliot Hospital NHS Trust for sharing this role description.
About the role
The time volunteers give each day, in a wide range of roles, makes valuable contribution to the quality of care and patients experience. Ultimately easing some of the pressure on our hospital staff and making somebody's visit a little more comfortable.
Role objectives
To provide extra help and support right where the hospital needs it!
Improve the patient and carer experience
Support staff wellbeing and release their time to care
Help Support patient flow and reduce seasonal pressures
What you will be doing
The volunteer welcome point;
Be a first point of contact at the Volunteer Welcome Point at the main entrance of the hospital.
Recording Volunteer attendances, encouraging completion of our volunteer activity forms.
Support events within the hospital, help with merchandising, distribution of posters or leaflets, basic admin tasks.
Champion health and safety.
Receive requests to run errands, deliver messages and items between departments
Take in and record incoming patient property and supplies for onward distribution to the wards.
On the wards
Collect and deliver TTO's [medications] from pharmacy
Help start patient conversations and become involved in buddy schemes - sit with patients, providing company, and distractions, spend time listening.
Help patients gather their belongings to get ready to go home.
Help patients to make contact with their friends and family
Answering the Ward phone to take messages at busy periods
Help patients to complete patient experience surveys
Serving refreshments to patients and their families.
The wider hospital departments
Meet and greet volunteers, patients and staff on arrival at ward or clinical areas – recording attendances
Help patients navigate, between departments, accompanying where necessary.
Provide a waiting room companion - wait with patients in waiting rooms or those waiting to go home.
Fetch wheel chairs and other portable equipment.
Assist with other site tasks, such as delivery of supplies from stores, equipment collection
Seasonal support in the hospital gardens, watering or tidying.
Intermediate Responder Volunteers

Responder Volunteers can be trained in Moving and Handling Level 2 and can therefore take on additional tasks involving patients, for example. Make Beds, help transfer patients, support porters to transport patients.
For the full role description please download the attached PDF
You may also be interested in: