Role Description: Remote Discharge Support Volunteer
Tags: Guidance, Template
16th March 2021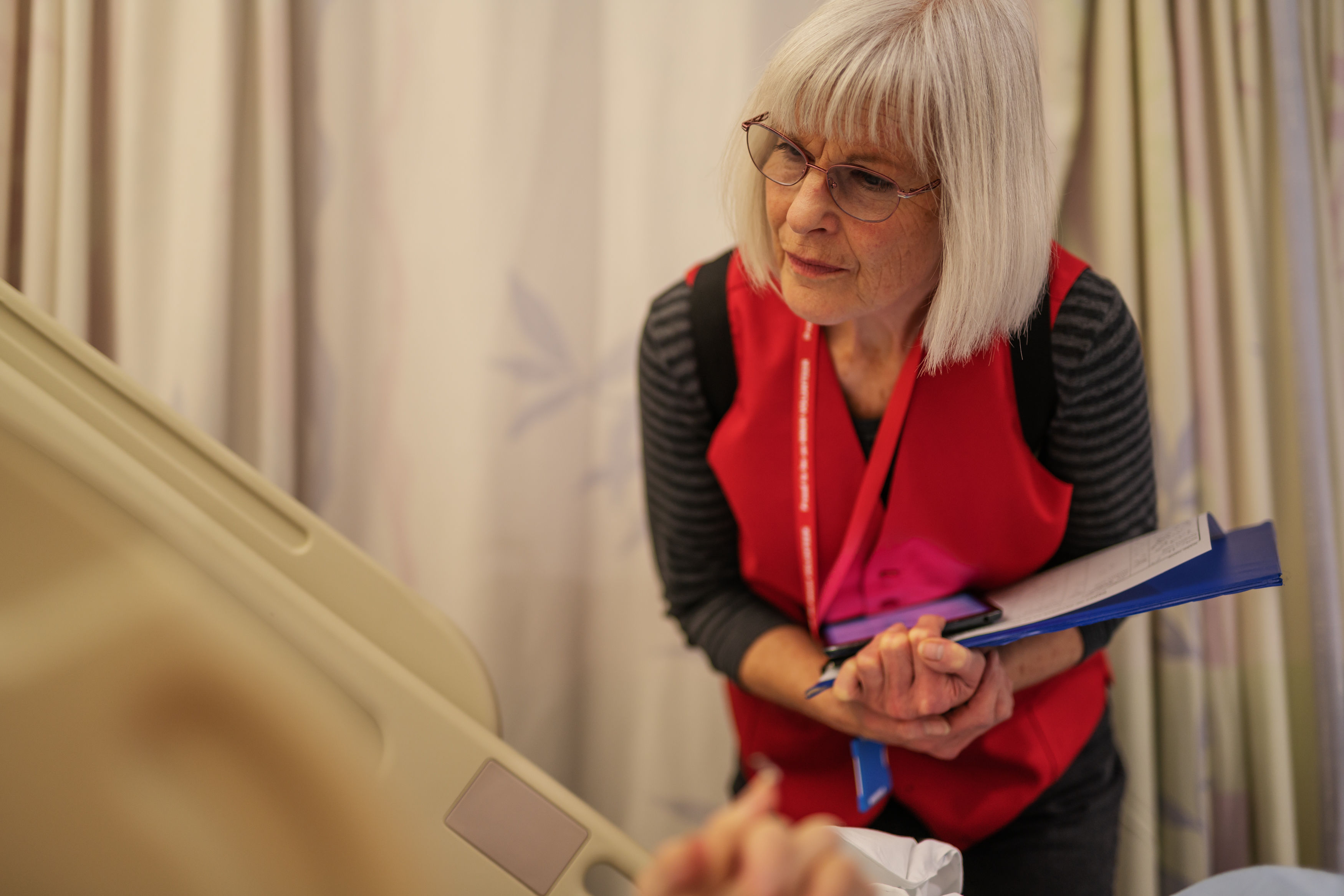 Thank you to Laura Shalev-Greene Head of Volunteering at Kingston Hospital NHS Foundation Trust for sharing this document.
About this role:
The Discharge Support Service is an established service providing emotional and practical support to elderly patients who are leaving hospital to home alone, without the support of friends and family. Although volunteers are not currently offering the support that we would usually provide on site (shopping, packing, needs assessments) whilst the patient is still with us, wards can still refer patients to benefit from the telephone support aspect of this service upon their discharge home.
Remote Discharge Support Volunteers therefore provide telephone based befriending and support for up to six weeks' post discharge home from hospital.
What is the commitment?
Up to three hours per week, which can be broken up into smaller sessions if that is more convenient.
What will I be doing?
Calling elderly patients who have recently been discharged home from hospital
Establishing the extent of their social isolation and working through options to connect them with their local community e.g. local social groups, voluntary organisations or neighbourhood groups who could help
Establishing what other practical needs patients have and facilitating these where possible and appropriate
Keeping brief notes of the conversations you've had and actions you've taken on their behalf
Filling in brief monitoring forms so that we can evaluate the impact that the service has for this patient group
What Skills, Knowledge and Experience is helpful in this role?
Volunteers will be skilled in active listening and have experience of providing information to others in a way that is non-directive and non-judgemental.
Essential requirement / commitment
Over 16 years of age
All Volunteer Visitors will require a DBS check
Commitment of 3 hours per week for a minimum of 6 months
Live, work or study within a 5 mile radius of Kingston Hospital
Before you get started with your volunteering role, you will be invited to refresh your knowledge of Information Governance via an online platform for e-learning, E-Learning for Health.
We will also provide a package of training support online and ask that you work through this independently prior to commencing in your role.
Participation in the training relevant to your role and confidential discussion of any reasonable adjustments required to meet your needs.
To live our values through your volunteering role at Kingston Hospital:
How will I be supported and what will I gain from this opportunity?
Join an enthusiastic volunteering team of people who want to make a difference, just like you.
Learn new skills and develop existing skills.
It can contribute to your personal development and confidence.
You will be making an important contribution to your local community throughout your volunteering journey at the hospital.
Invitation to 2 x annual awards to celebrate the support our volunteers give. An opportunity to meet other volunteers at the trust.
Annual refresher training.
A reference to support applications – please kindly note that this is only provided after our minimum commitment has been met.
For the full document please see the attachment.
You might also be interested in:
If you wish to share your knowledge on the Helpforce Connect, please visit this page (please note: the button "Contribute your resource" is only visible to logged in members).