Your volunteers - Your future workforce
Tags: Webinar
15th November 2022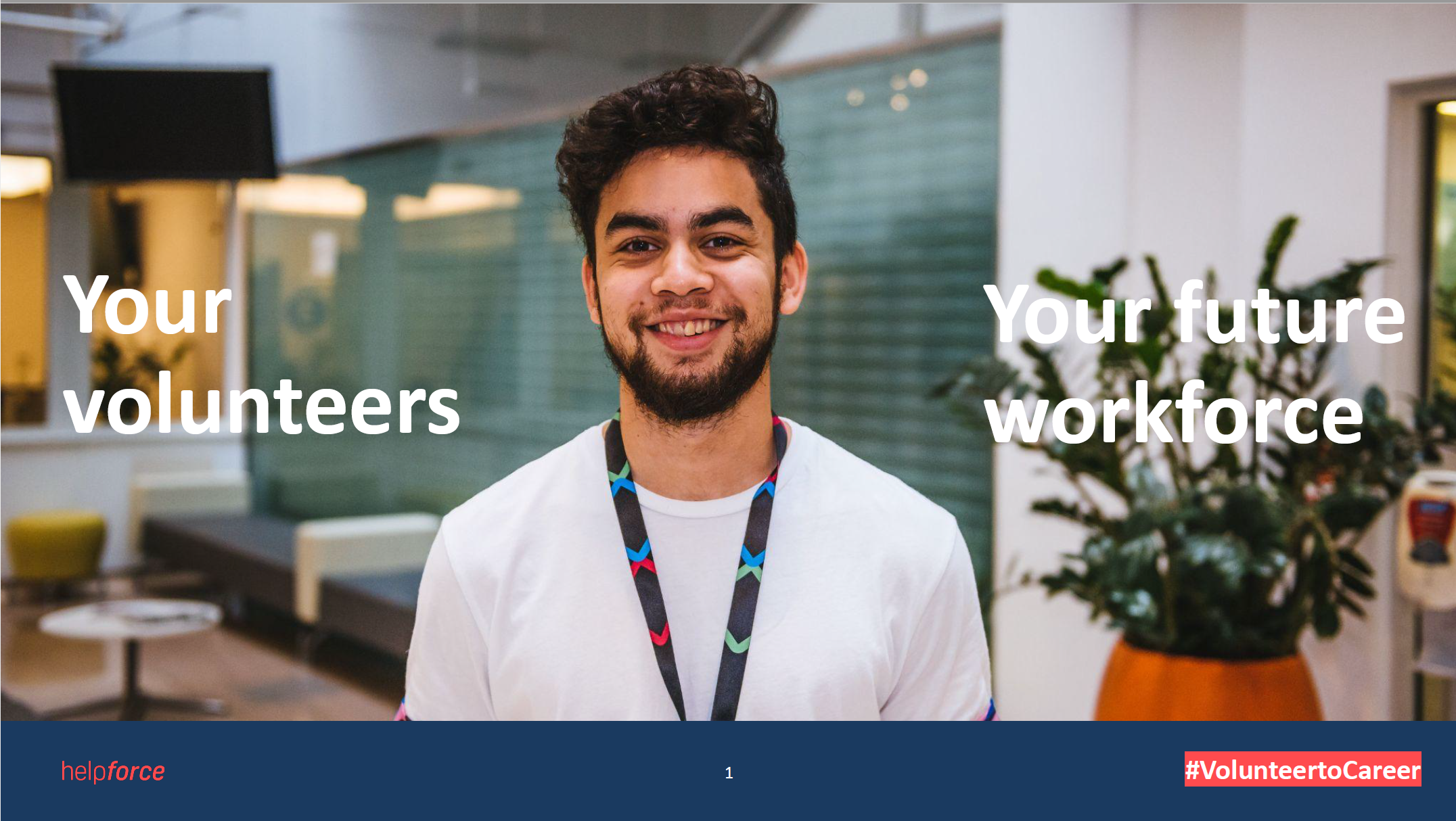 This conference was held on 19 October 2022 and shared how Helpforce's Volunteer to Career programme, funded by the Burdett Trust for Nursing and Health Education England, is helping health and care organisations to fast track their volunteers into healthcare careers.
Results from the first year already show that 70% of volunteers who completed the scheme have gone on to employment or further education related to health and care.
To hear more about what our speakers had to say take a look at the recording below.
For a copy of the presentation please download the attachments.
You may also be interested in: