Helpforce Champions 2023 Finalist - Rania Adams
6th October 2023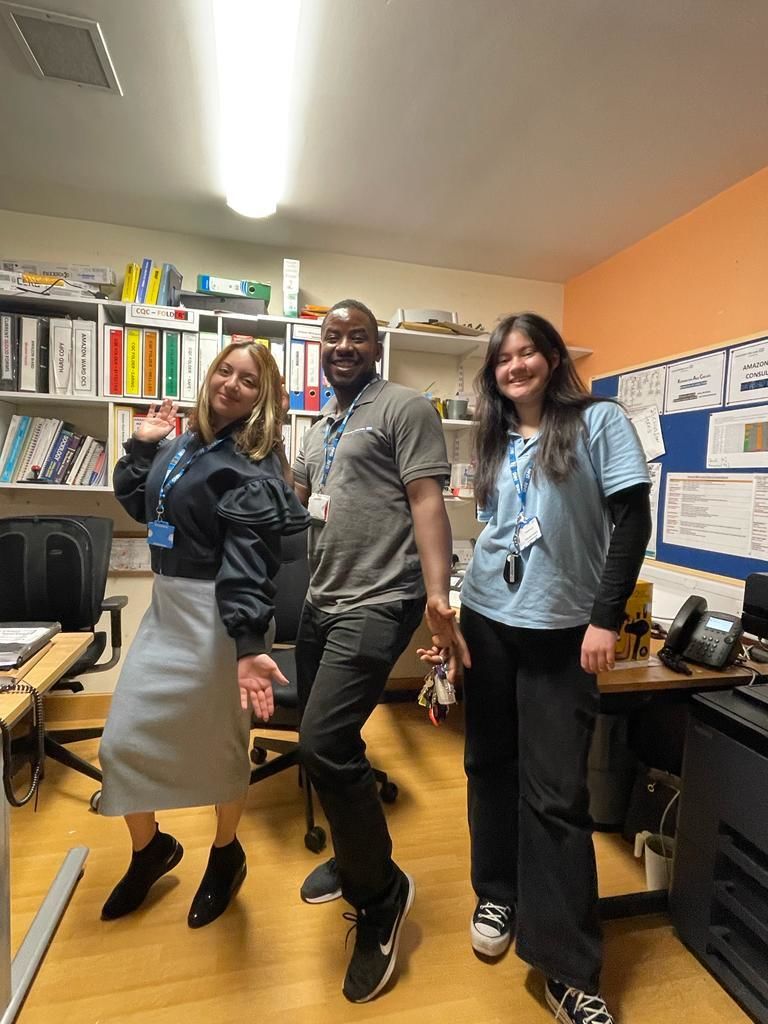 Nominated for Volunteer Lead of the Year 2023
Video entry
Rania Adams from Central and North West London NHS Foundation Trust (CNWL) is testament to the fact that volunteering can lead to incredible careers where dreams become reality. Her journey began as a service user, and through the power of volunteering, she was able to turn her passion into a thriving career. Now, she is helping others do the same in her Volunteer to Career lead role.

Those that have met her remark on her infectious energy, sharpness, imagination and innovative ideas. Her ingenuity results in extraordinary plans. Rania started working with volunteers as a recruitment coordinator during the pandemic. She relentlessly contacted teams and services to place volunteers in meaningful roles that matched their strengths and motivations. She was promoted to Check in & Chat coordinator and was instrumental in setting up the service in a speedy 4 weeks before the Christmas lockdown, maintaining contact with volunteers and clients ensuring excellent service delivery and engagement.

The Helpforce Volunteer to Career (VtC) programme at CNWL launched in October 2022, and since then, Rania has worked to empower volunteers to launch rewarding careers in the NHS. She has worked with services to create three volunteer roles in acute mental health wards, opening the door already to 16 volunteers, and 5 more in the pipeline.

She established an Autism Specialist Volunteer role at another acute service, demonstrating commitment to inclusivity and offering diverse opportunities for personal and professional development. In the last 6 months, she has supported 28 volunteers directly.

Through partnership with CNWL People Services she has onboarded volunteers for bank roles, such as HCAs to help tackle CNWL staff shortages. So far, 11 have reached their career goals securing jobs, and 8 are cruising towards training. One volunteer attained a band 7 role, while another was promoted to a higher band in just 3 months!

Rania has created working relationships with local NW London organisations, including local authorities, community groups, charities, and employment services to recruit volunteers and connect with underrepresented groups. She also works with NWL Refugee Recruitment programme, supporting refugees and asylum seekers. She attends fairs and employment events to offer a route into employment for local communities.

Rania created a highly praised SOP, widely shared with other Trusts, via Helpforce. She designed and created CNWL VtC webpages which provides invaluable information and resources and is continually improving it with innovative features.

She created CNWL's VtC logo and tagline, "Ignite Your Passion, Empower Your Future", embodying our dedication to create a positive volunteer experience leading to career opportunities. Rania has nominated volunteers for awards, and one of them, Milena, won a Coronation Award as a result.

Milena says: "A massive thank you to Rania Adams, for being by my side since the beginning of my journey. I deeply appreciate your encouragement, support, and unwavering belief in me. You have been an extraordinary team, and I am immensely grateful for each and every one of you."