"Joining the Back to Health campaign is the right choice for Aneurin Bevan University Health Board"
18th April 2023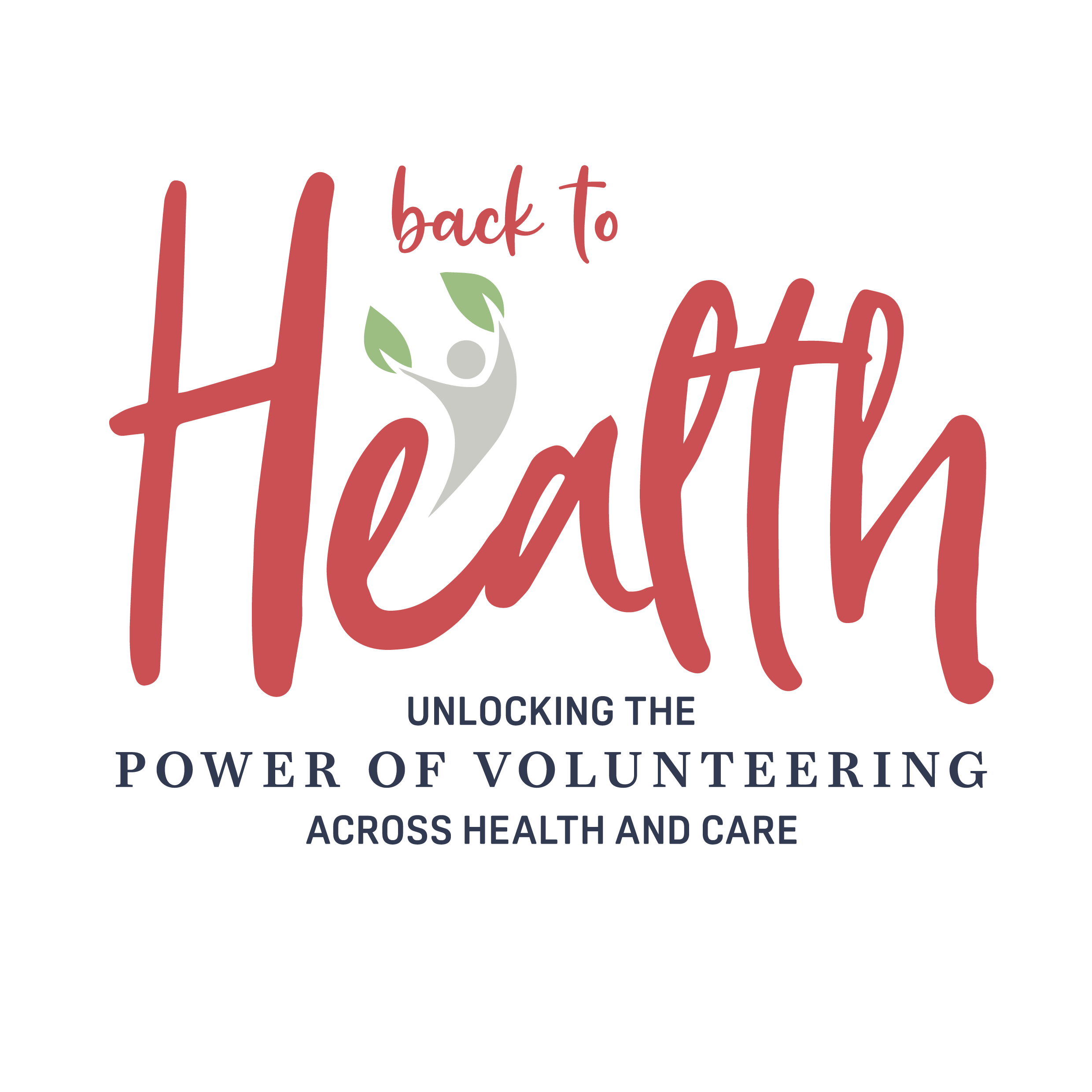 We caught up with Claire Jordan, Senior Nurse in the Person Centred Care Team at Aneurin Bevan University Health Board, Wales. Claire explained why her volunteering team jumped at the opportunity to join Helpforce's Back to Health campaign.
1. Right partner
In 2019, and we took a great opportunity to work with Helpforce to deliver the End-of-Life Volunteer care support – funded by Marie Curie. Throughout this programme, we were able to connect with different organisations in the UK, which really helped to expand our horizons. Most importantly, we were introduced to the Insight and Impact team at Helpforce, which gave us tremendous support in evaluating our service, providing the evidence to demonstrate the difference that we made to patients, carers, staff, and volunteers.
Helpforce are highly knowledgeable and are so supportive. Having them as a partner to accelerate the impact of our volunteering is just the right choice.
2. Right opportunity
When we first heard about the Back to Health campaign, we were excited to join. The goal is to help one million people get back to health through the power of volunteering. The campaign looks at where volunteers can support and enhance patients' health and care journey, from being on the waiting list, staying in the hospital, recovering at home, and living well.
We took part in the Volunteer to Career programme (one of many programmes that Helpforce can help you adopt when joining the Back to Health campaign) with the focus on tackling loneliness. With this programme, our volunteers support patients who experience loneliness or social isolation while they are staying at the hospital. Volunteers would spend time with patients on carrying out a wide range of activities, from chatting, playing puzzles, to providing patients with iPads so they can watch movies, videos or listen to music.
For us, this was perfect timing. The innovative Volunteer to Career programme allows volunteering services, clinical leaders, and human resources departments to work together to create a pathway that enables volunteers to explore careers in health and care. The project funding will end this June, but we have developed a pathway and secured funding to trial a 'Wellbeing Assistant' Volunteer to Career post as 'proof of concept' . We will evaluate this and determine how such an innovative post can be mainstreamed into our workforce plans. This is because the programme has been successful so far with a lot of interest from volunteers about gaining employment through this pathway.
We have about 20 volunteers who are part of this programme and up until now, they have been incredibly positive with the experience. Some shared with us that through joining the Volunteer to Career programme, they have learned more about different roles that they can do in the health and care setting. It has been an eye-opening experience for many. Since starting the project, two of our volunteers have already secured paid positions on wards in hospital settings. Neither volunteer had a background in health, and they remarked that it was their experience of volunteering in a health environment that made the difference. For the experience and knowledge not only secured them the job but also gave them the desire to apply for a job in health in the first instance.
And it is not just for volunteers, patients absolutely enjoyed having their support. Loneliness and social isolation have been key health challenges in Wales. Both are linked to premature deaths and an increased risk of coronary heart disease, stroke, and high blood pressure. (Loneliness Strategy, Wales Government, 2020). The support and company of volunteers have been warmly welcomed by patients and their carers. Throughout this programme, Helpforce helps us with designing the role as well as evaluating the service. Early feedback and emerging results have shown how the support of volunteers has already made a difference to staff and patients. We look forward to seeing more evidenced outcomes when the project finishes.
3. Right thing to do
Being part of the Back to Health campaign has helped raised our volunteering team's profile across the organisation. When running the Volunteer to Career programme, we set up a task force that involved different departments and that enabled us to work better together and raise awareness of the impact of volunteers across the organisation.
I strongly believe that every health and care organisation in the UK should join the Back to Health campaign. Back to Health will give them a fantastic opportunity to design high impact volunteering roles that can tackle some of the key health challenges organisation faces. Being part of this national campaign means that you can connect with other organisations in the UK that you would not normally encounter. For us, the power of connection allows us to share our learnings and learn from others. We are also grateful for the support that Helpforce gives when it comes to evaluation. We can now see the power of evaluation as it helps us to improve our service and develop new support, adding more value to our patients, staff, and volunteers. It is worth mentioning that the outcomes help us build a business case for future funding, so we can continue to improve our service.
I hope that our positive experience from joining Helpforce's Back to Health campaign will encourage more organisations to join the campaign. If we work together, we can help one million people get back to health.
*Claire has now retired and that if anyone would like to discuss this or any of volunteering initiatives at Aneurin Bevan University Health Board, please contact Kathryn Thomas at kathryn.thomas4@wales.nhs.uk.