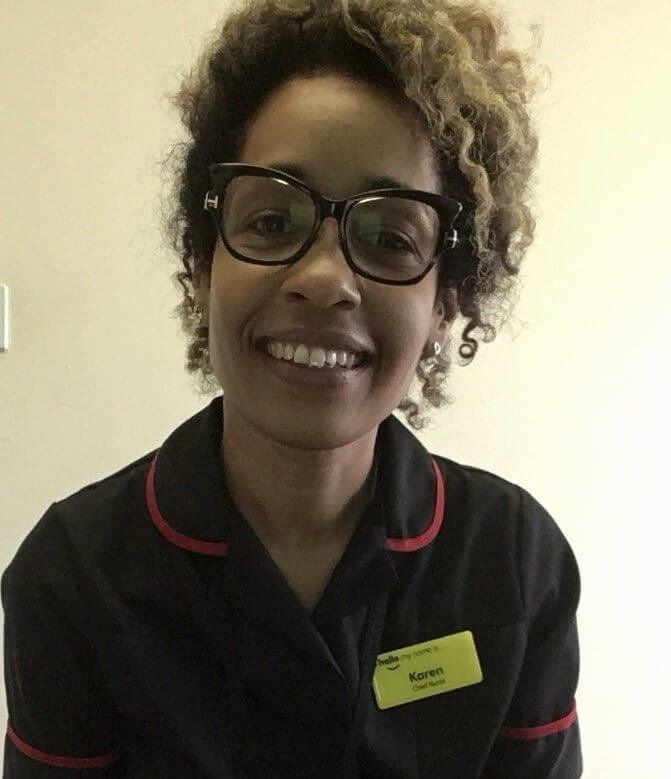 Karen Bonner, Chief Nurse and Director of Infection Prevention and Control at Buckinghamshire Healthcare NHS Trust
In her 25 years qualified nursing career, Karen has worked in a number of large and complex NHS organisations in London. She holds a diploma along with a BSc (hons) in Nursing and a MSc in advanced practice leadership from Kings College University. She is a graduate from the NHS Leadership Academy Senior Leaders and Nye Bevan programme for aspiring directors.
Karen is a member of the Workforce Race Equality Standard (WRES) strategic advisory group and was highly commended by the Nursing Times in 2019 for her work in diversity and inclusion.

In a capacity as a volunteer Karen works with the Prostate Cancer UK, to educate and raise awareness of the disease. She is also Trustee of HelpForce and organisation which partners with health and care organisations to increase volunteering opportunities and accelerate their impact. She recently joined the Nurse Executive Council at the Beryl Institute who work establishes a global community of practice on improving the patient experience.
Karen is one of the judges for the Helpforce Champions Awards 2021. To read other judges' profiles, please click on the links below: