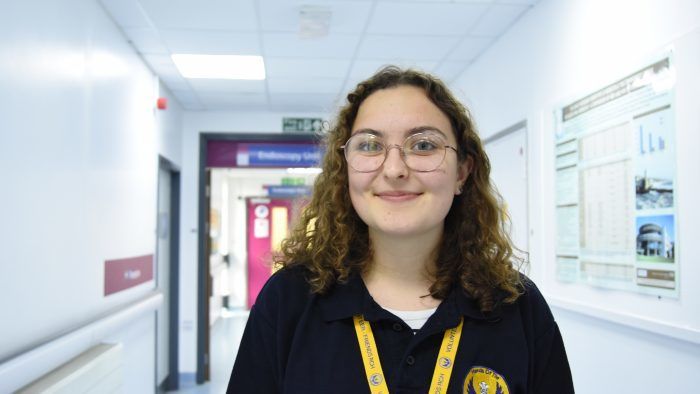 Maisy Vincent, Youth Volunteer Winner 2019
Maisy volunteers with Royal Cornwall Hospital Treliske, originally as a Dementia Support Volunteer and then, since the pandemic, with the cancer services. She said: "I feel very privileged to give back to my community and the NHS through volunteering and value the interactions I have with both patients and staff."

During her time as a volunteer, she has mentored new volunteers and joined a Helpforce workshop team of young volunteers. She is passionate about encouraging other young people to share their skills through volunteering. It was an honour to be awarded Helpforce's Young Volunteer of the Year in October 2019.
She spent the last academic year in the Outreach team at Thailand's leading international school. There she supported the service learning and voluntary projects of students in a new and exciting multicultural setting. She learnt that through innovation and collaboration we can amplify the power of young people to make a positive change in their communities and the wider world. She said: " Helpforce's values of championing innovation and harnessing the power of the community perhaps resonate with me even more now."
In September 21, she will begin her studies reading International Disaster Management and Humanitarian Response and she hopes to go into global health in the future with both the NGO and state sectors. Being a NHS volunteer has really shaped her career path and she hopes it has such a positive impact on others.
Maisy is one of the judges for the Helpforce Champions Awards 2021. To read other judges' profiles, please click on the links below: